PRIVATE JET

TO THE
Van Nuys
WITH AVIATION CHARTERS
An abundance of iconic landmarks, a vibrant cultural scene, year-round sunshine, and spectacular sunsets -- these are just a few of the many things that Southern California has to offer. And for anybody planning a visit, a private jet to Van Nuys is the best way to access the area.
Located in the heart of LA county, Van Nuys' proximity to many of the state's major highways allows visitors to conveniently explore many of Southern California's premier attractions and take day trips to neighboring cities, including Los Angeles.
Whether you're flying in for an important meeting in LA's business district, or a weekend of fun and rides in Disneyland with your family, enjoy a stress-free travel experience by booking a private jet to Van Nuys with Aviation Charters.
Gateway to Los Angeles.
The Los Angeles metropolitan area has long been a financial and entertainment industry hotbed. With its steady stream of international business travelers, executives, celebrities, and tourists, it comes as no surprise that LA is one of the top destinations for private air travel.
Only a 30-minute drive from downtown Los Angeles, Van Nuys Airport (VNY) serves many of the city's most affluent guests and residents. Its strategic location at the heart of the San Fernando Valley allows private jet passengers (many of which are A-listers and high-profile figures) to arrive and depart discreetly, out of the public eye.
A Taste of Tinsel Town.
No trip to Southern California would be complete without a visit to Hollywood, which is less than half an hour away from Van Nuys.
Head to Beverly Hills for a chance encounter with celebrities; take a stroll down the Walk of Fame on Hollywood Boulevard; or go on a set tour at one of the city's many film studios. Wherever you go in LA, you'll find glimpses of decades of cinematic history.
Family-Friendly Fun.
Southern California has a lot in store for families on vacation.
Put on your mouse ears and get ready to explore the happiest place on earth; whip out your wands and experience the magical Wizarding World of Harry Potter. Visit the Getty Center for the exquisite art and superb architecture and enjoy the peace and quiet in The Japanese Garden in Van Nuys. Take an afternoon hike to Griffith Park for a stunning panoramic view of the city or catch the California Sunset at Venice Beach, and then end your day at the carnival in Santa Monica Pier.
Shop 'til You Drop.
Craving for some retail therapy? Rodeo Drive, one of the most opulent and exclusive shopping streets in the world, is only 20 minutes south of Van Nuys.
This two-mile stretch of blacktop is home to some of the poshest and most expensive brands. Here, you'll find celebrities casually going on about their day, shopping or dining in one of the chic restaurants in the area.
Experience Diversity.
Southern California's rich cultural tapestry is evident in the area's many cuisines, festivals, and cultures. Near Van Nuys, you'll find neighborhoods like Little Tokyo, Chinatown, Koreatown, and Little Ethiopia offering great food, unique souvenirs, and a peek into their cultural heritage.
Discover the unique charms and the eclectic vibe of Van Nuys and the rest of Southern California with Aviation Charters.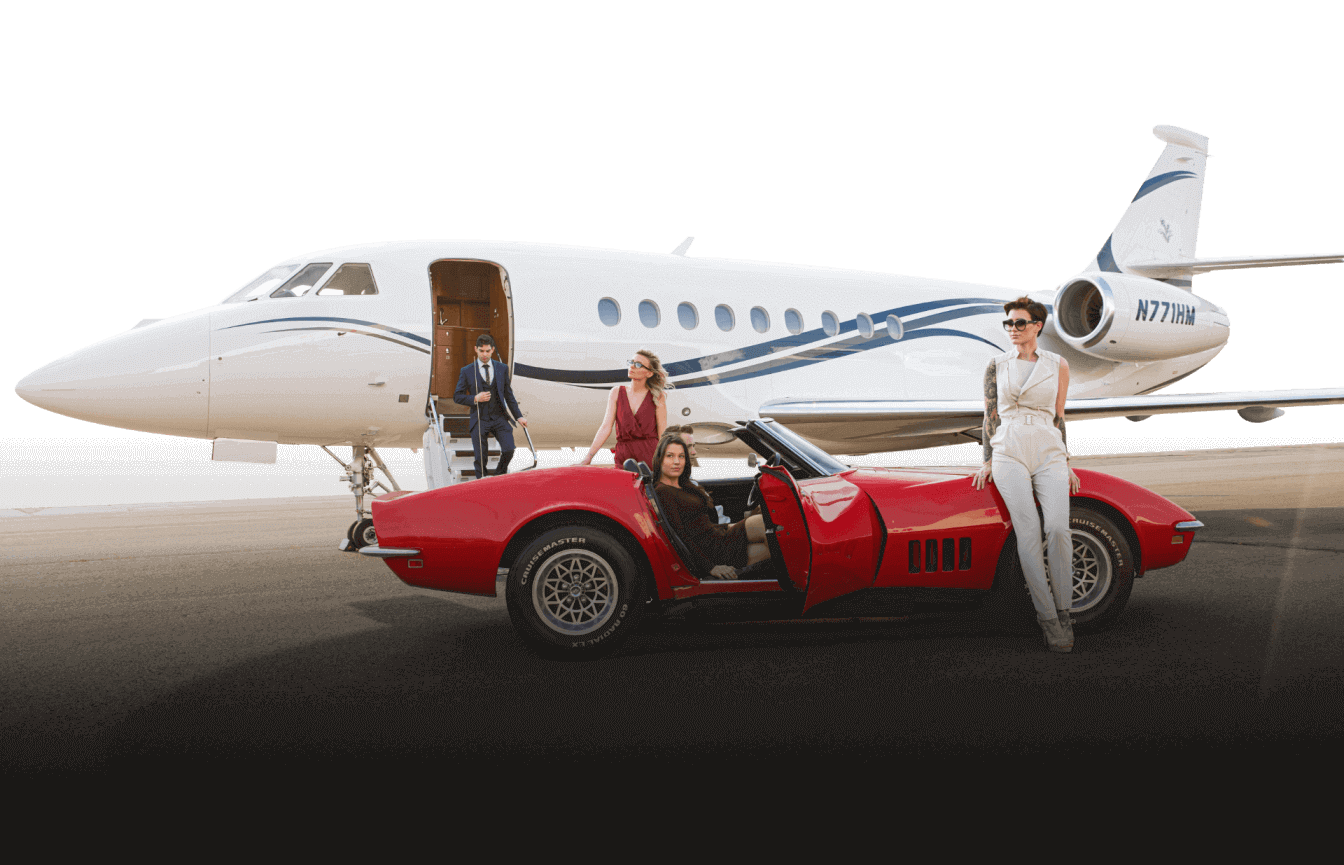 Travel to


Van Nuys in Style

There's a lot to see and do in the areas around Van Nuys. Whether you're interested in movies, music, art, or gastronomic adventures, you can find them all here.

For a stress-free travel experience to Van Nuys, charter a private jet with Aviation Charters.
Get to Your


Destination Faster

Private jets can fly into and out of smaller airports throughout the country, which means you can depart and land in airports closer to your destination. This can potentially save you hours of sitting in freeway traffic just to get to and from the airport.

Moreover, the flexibility, comfort, and convenience that private jet charters provide their passengers make them a great choice for people who are always on the move. When you fly private, you don't have to worry about delays or annoying passengers so that you can focus on the purpose of your trip instead.
Travel


When It Suits You

When you fly commercial, your travel plans are at the mercy of the airline's schedule. And for some reason if you don't make it to the terminal gates on time, everything goes down the drain.

A chartered flight, on the other hand, will never leave without you. There are no long security lines or grueling check-in procedures. Arrive in the terminal just minutes before your flight schedule, and the plane will be ready to depart when you are.
BOOK YOUR PRIVATE JET

TO
Van Nuys
Do away with the lines, the crowds, and the delays that come with commercial air travel and lesser private air services. Enjoy the luxury and convenience of flying to Van Nuys, California with Aviation Charters.
Don't see your ideal flight listed? Give us a call at (866) 488 9061, and we'll work with you personally to find the best option for you.