PRIVATE JET

TO
St. Maarten
WITH AVIATION CHARTERS
Tucked away in the eastern waters of the glistening Caribbean Sea is one of the world's most stunning islands shared by two countries – St. Maarten and St. Martin. For more than three centuries, the French and the Dutch have coexisted peacefully in this sliver of paradise. St. Maarten is a part of the Kingdom of Netherlands, while St. Martin is a French collectivity.
On the Dutch side of the island, you'll find enormous resorts, large boardwalks, bustling beach bars, and late-night casinos. The French part, on the other hand, has a very laid-back vibe; its harbors full of brilliantly colored boats and cottages built into cliffs evoke images of a Mediterranean fishing village.
Every year, throngs of tourists flock to St. Maarten to bask in the warm Caribbean breeze, soak in the crystal-clear waters, and enjoy the best of both worlds --- colorful island culture mixed with elegant European charm.
Take a relaxing vacation in this magnificent island paradise. Book your private jet to St. Maarten with Aviation Charters today!
St. Maarten will steal your heart and quickly become your favorite travel destination. This island might be small, but it packs a punch! If your ideal vacation mainly consists of swimming, sunbathing, and sipping cocktails by the beach, you'll find plenty of locations on the island to just chill – from completely deserted beaches to seaside resorts teeming with people.
For those who prefer to really get into the water than just wade through it, the island also offers a wide variety of fun and thrilling activities you can easily access. Rent a jet ski. Paddleboard into the sunset. Or kite-surf in Le Galleon. No matter your age or preferences, there's something for you in St. Maarten.
The clear blue waters of the Caribbean are truly breathtaking, but it's not the only sight to behold. Head to the beach at sundown to witness St. Maarten's magnificent sunset. Explore the unique views of the island's volcanic landscape. Go on a sunset sailing cruise. Drink rum. Gamble. Sample the island's cuisine that is as diverse as its people.
If there's one thing that sets St. Maarten apart from other Caribbean islands, though, it's the sheer number of shopping options it offers. And because the island is completely duty-free, there's no need to worry about taxes or customs fees. It's the perfect place for some luxury retail therapy!
Make your St. Maarten getaway a vacation to remember by participating in one of the many events that take place on the island. Depending on when you visit, you may be able to experience one of the city's famed festivals. Speed down the world's steepest zipline.
Come in April or May, and you're likely to catch the St. Maarten Carnival, the region's longest and biggest event, with a Grand Parade that goes around the city of Philipsburg. Vibrant colors, sumptuous cuisine, and people in the most spectacular costumes – you'll definitely have the time of your life.
Are You Ready to Fall In Love with St. Maarten?
There is no better place in the world to vacation than in a tropical paradise that is as diverse as any cosmopolitan city. St. Maarten is a seamless fusion of laidback energy and vibrant rhythms; of European sophistication and Caribbean flair.
Let Aviation Charters take you to your most unforgettable getaway yet. Your private jet to St. Maarten is just a call away.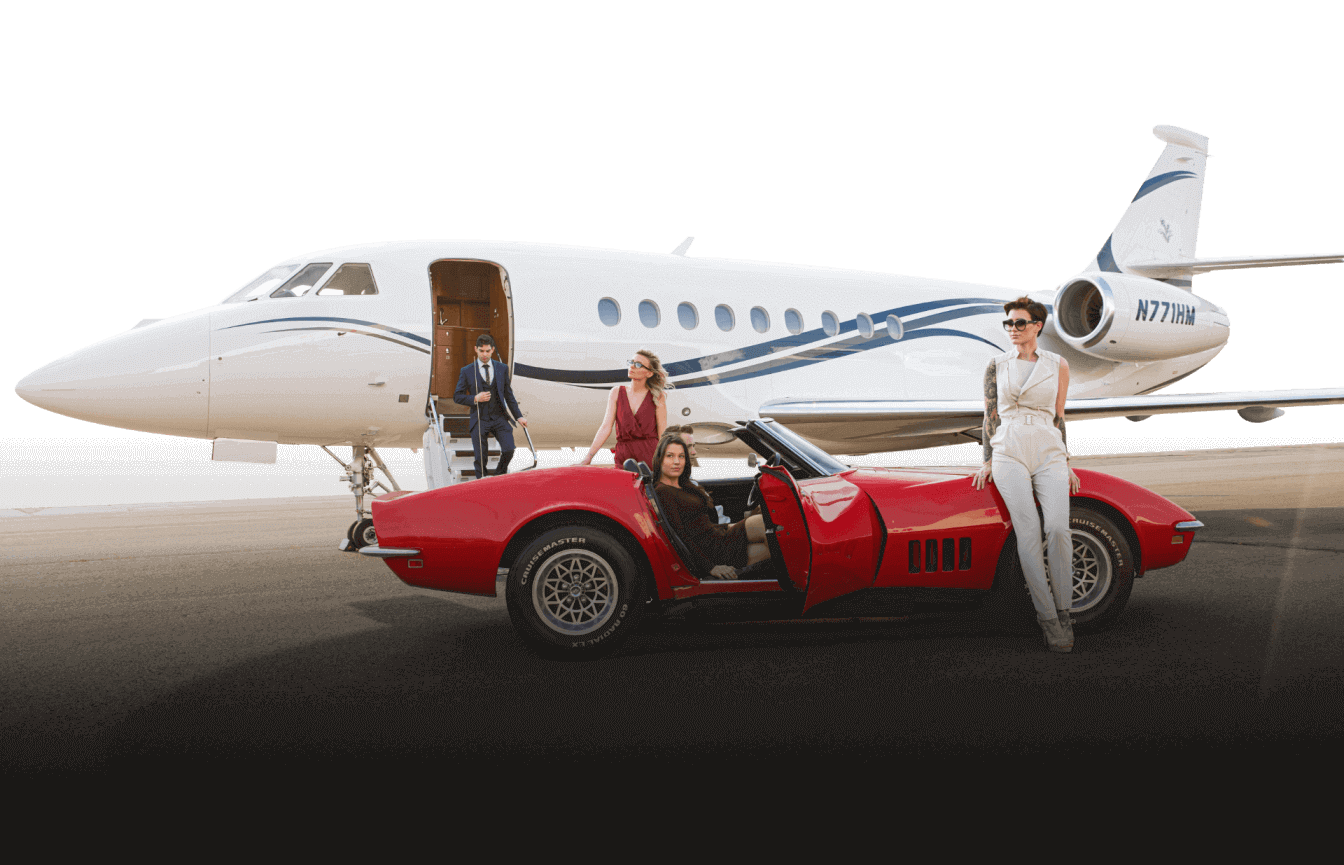 Exceptional and Dedicated


Flight Crew

Our private jet charter flights are operated by some of the greatest pilots in the industry. You may rest certain that your flight will be as smooth and safe as they can make it thanks to their extensive training.

In the mood for sushi or a hamburger? It's all good! Let us know ahead of time of your in-flight meal preferences, and we'll have it ready for you when you board. We'll do all in our power to make sure you get no less than the excellent service and travel experience you deserve.
Stress and Hassle-Free


Travel

Don't waste precious holiday time waiting in long airport queues and attempting to get on connecting flights – fly private!

At Aviation Charters, we fly on your terms instead of ours. All you have to do is show up at the airport, and we'll take care of the rest, including security checks, luggage processing, and other airport processes. Relax and take a deep breath. You begin your vacation as soon as you board our private jet.
BOOK YOUR PRIVATE JET

TO
St. Maarten
Do away with the lines, the crowds, and the delays that come with commercial air travel and lesser private air services. Enjoy the luxury and convenience of flying to St. Maarten with Aviation Charters.
Don't see your ideal flight listed? Give us a call at (877) 988 6868, and we'll work with you personally to find the best option for you.