PRIVATE JET

TO
SEATTLE
WITH AVIATION CHARTERS
Take a private jet to Seattle a.k.a. the Emerald City. Aviation Charters takes you to the rainy paradise home to Starbucks, Microsoft, Amazon and the Space Needle in style. Enjoy a relaxing trip to this grunge capital as you sit back and take in the scenery- with a private flight from anywhere in the U.S.
This destination is perfect for families, honeymoons, "just because" trips and for the adventurers of the world.
Perfect for all the pop culture lovers and families
The Museum of Pop Culture (MoPOP) is perfect for all the pop culture lovers and families alike. Take the kids to the Pacific Science Center or the Chihuly Garden and Glass museum for a day full of fun and creative learning.
Big aviation fan?
You've come to the right place! Seattle is home to one of the well-known airplane companies- Boeing. Enjoy a family trip to the Boeing Future of Flight Factory Tour.
Lover of vintage video games?
Seattle is perfect for all your favorite arcade games. Take a trip down memory lane at the Seattle Pinball Museum.
If you're a foodie, Seattle is the place to be for you.
With the Pike Place Market, you won't run out of places to eat or shop! Plus, you'll find the first-ever Starbucks where you can experience what it was like before it became an international stomping ground- hence the name of one of their popular coffees- a Pike Place.
Don't forget to make a stop in Seattle's Chinatown International District to feast on authentic food at Tai Tung and Maneki, shop at Momo for clothing and accessories that pay homage to Asian and European influences. Lastly, visit the city's National Treasure- the Panama Hotel.
Plan the perfect day date by visiting Starbucks' Reserve Roastery and Tasting Room. Try exclusive drinks and view the coffee library for the date of the 21st century.
More of a wine drinker? That's ok! Visit Washington's first winery, Chateau Ste. Michelle in Woodinville Wine Country. Experience a diverse list of wines from over 100 wineries.
A Mariners or Seahawks fan?
If you're a Mariners or Seahawks fan, catch a game at the T-Mobile Park or CenturyLink Field. If your trip happens during the off-season or when the team(s) are at an away game, no worries! Both of these stadiums offer tours for a behind-the-scenes look.
Want to get a better look at the beautiful scenery Seattle has to offer?
Experience one of the Washington State Ferries as you cruise its scenic route. Take a ride in the Seattle Great Wheel to get an amazing glimpse of the city's skyline.
If you're in the mood for a more extensive look at the beautiful city, take a ride with Kenmore Air for one of their must-do seaplane tours.
Ditch the long lines, crowds, waiting at the airport and all the inconveniences that come from flying commercial. Experience our premier concierge service, unlike any other private charter company. Your safety and pleasure is our top priority. Fly private to Seattle, Washington and set the luxurious tone of your trip from the minute you board the plane.
A FLIGHT TO SEATTLE IS ONE CALL AWAY
At Aviation Charters, our complimentary and professional concierge service is ready to take care of every detail of your trip.
All you have to do is simply book your flight and give us a call. Don't stress over making hotel reservations or dinner reservations, we've got you covered. Tell us where you'd like to stay, eat and visit in Seattle, and if they require reservations, we'll make them for you. We will arrange the car service to and from the hotel too.
If you have a preferred inflight meal, let us know and your wish will be our command! Our Top-Flight Concierge Club allows you to hold a pre-paid account and take advantage of these services with even more ease with no obligations or annual fees.
With Aviation Charters, all you need to do is call us, and have fun. We've got the rest covered. Enjoy the power of "yes!"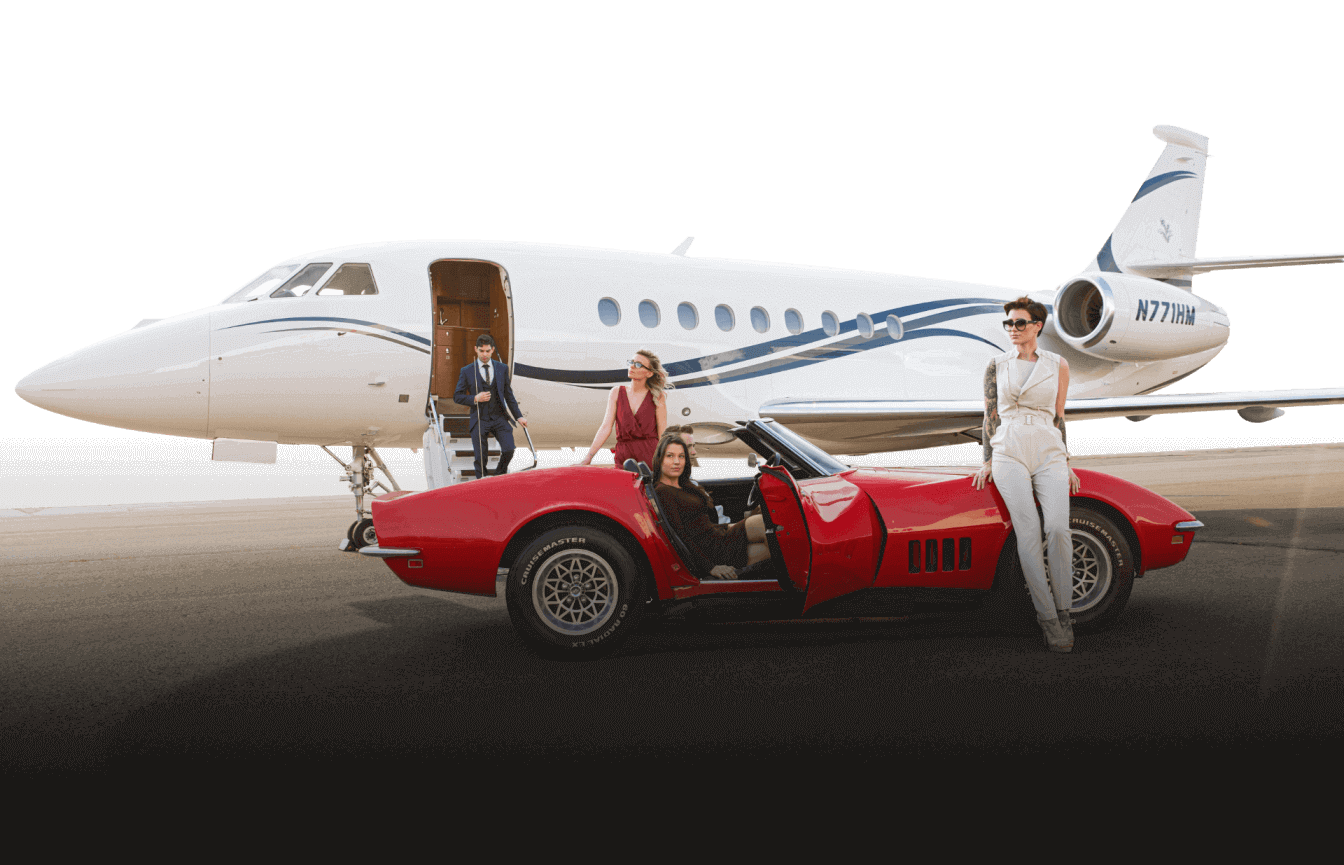 FLY SAFELY TO


THE EMERALD CITY

When you fly private to Seattle with Aviation Charters, you get top-notch care and safety. We ensure all of our pilots are FAA-rated Airline Transport Pilots and train every six months to ensure they are up-to-date with the ever-changing industry. Put your trust in us to get you and your family and friends to Seattle safely, and in style.
PREMIER CONCIERGE


SERVICE

Seattle is a great place to get away with your partner for a weekend or take a week's trip with the kids. Not sure where to go or don't have time to make reservations or book tours/experiences? No worries! At Aviation Charters we will take care of it all.
BOOK YOUR PRIVATE JET

TO
SEATTLE
What are you waiting for?! Enjoy premier service to and from Seattle with Aviation Charters. Call us at (877) 988 6868 and we will make sure you get your ideal flight booked today!