PRIVATE JET

TO
Nantucket
WITH AVIATION CHARTERS
For such a tiny island, Nantucket sure packs a punch. With its unspoiled dune-lined beaches, postcard-perfect scenery, and vast stretches of seaside bike paths, this exclusive 'all-American' isle thirty miles off the coast of Cape Cod is a discreet hideaway that attracts a super-chic holiday crowd.
Whether you're traveling to Nantucket for a short but sweet weekend of sun and surf or a month-long family vacation, start your trip to this idyllic island paradise on the right foot with Aviation Charters.
Book a private jet to Nantucket with us today.
Every year, from Memorial Day to Labor Day, the island is packed to the gills with billionaires, celebrities, socialites, and city escapists looking for some summer fun.
Once you get a taste of Nantucket, you'll keep wanting to go back for more. White picket fences, picturesque ocean communities, quaint boutique-lined high streets, scenic bike routes, and a fascinating history to boot -- the island exudes an irresistible rural charm with just the right hint of chic that you can't help but fall in love with.
Nantucket is one of those very rare places in the country where upscale shopping, luxury accommodations, and world-class experiences come with a small-town feel.
You'll find an abundance of reasons to escape to Nantucket for the summer. In fact, the only bad thing about this island haven is having to leave.
There are plenty of places to surf, catch some rays, go boating, or cast a line on the island. And the best part is that virtually all of its 110-mile coastline and pristine beaches are free for the public to use.
Also, don't miss out on the chance to explore Nantucket on a bicycle. With cycling routes fanning out from downtown in every direction, there's no doubt that this island is made for biking.
If biking isn't your thing, walks around the island are just as delightful. A stroll on the Sconset Bluff Walk will take you across village roads, scrubby forests, and manicured backyards of tony estates by the sea. And, by the way, don't forget to drop by the Whaling Museum for a dose of culture and history.
Summertime is obviously high season, but Nantucket's quiet streets and near-empty beaches in the off-season are the perfect settings for basking in Nantucket's heritage and breathtaking natural beauty.
If you prefer to experience the area minus the crowds and all that bustle, visit in the off-season -- preferably during the shoulder months of March, April, September, and October. And though Nantucket may be quieter and more peaceful in the spring and fall, it's anything but sleepy.
Your perfect vacation awaits.
Such a chic and luxurious destination deserves an equally chic and luxurious mode of transport. Travel in style with the Power of Yes. Fly to Nantucket with Aviation Charters.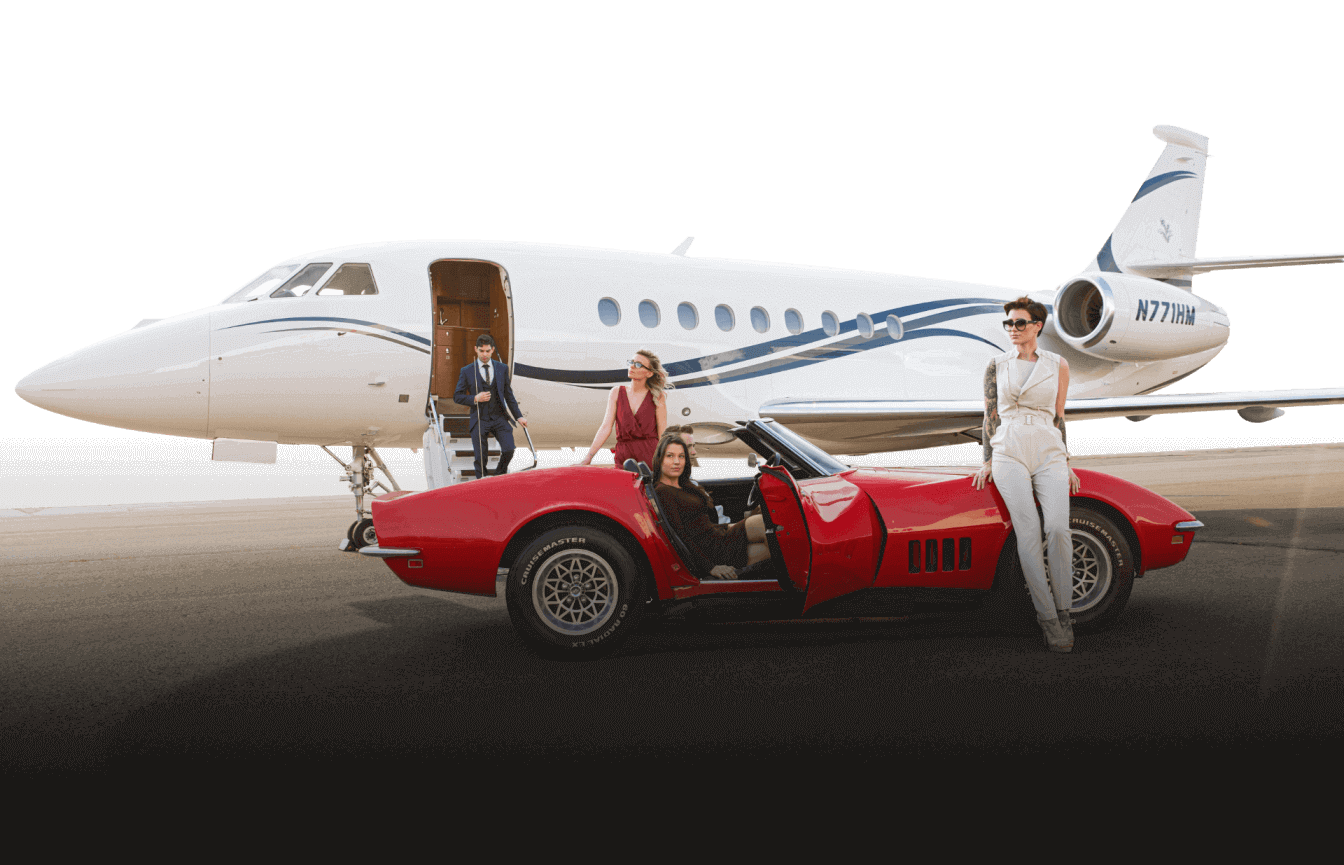 Private Jet Charter


Made Easy

For a truly relaxing Nantucket getaway, leave the logistics and all the other hassles of trip planning to us and just focus on all the amazing things you'll see, taste, and experience once you get there.

Our concierge professionals will take care of your trip down to the smallest detail -- from your ideal private jet to your hotel and restaurant reservations and everything in between.

Open a private pre-paid account with our Top-Flight Concierge Club to enjoy the numerous perks of private aviation without obligations or annual fees.
Safest


Way to Fly

Our level of service can only be matched by our dedication to safety. Both our crew and our aircraft are held to the highest standards.

Aviation Charter's fleet of private jets undergo regular maintenance and are inspected by our expert mechanics before every flight. You can count on our highly-trained and experienced elite aviators to ensure that each trip is at the apex of comfort and safety.
Unmatched


Level of Service

When you charter a private jet with Aviation Charters, you're entitled to all the privileges that come with private aviation. Our crew will make you feel right at home with our unique brand of top-notch service and hospitality.

We can arrange your car service, hotel and restaurant reservations, and even your itinerary upon request. All you need to do is pack your bags and board your flight.
BOOK YOUR PRIVATE JET

TO
Nantucket
Do away with the lines, the crowds, and the delays that come with commercial air travel and lesser private air services. Enjoy the luxury and convenience of flying to Nantucket with Aviation Charters.
Don't see your ideal flight listed? Give us a call at (877) 988 6868 and we'll work with you personally to find the best option for you.