PRIVATE JET

TO
Martha's Vineyard
WITH AVIATION CHARTERS
Pristine beaches. Magnificent sunsets. Plump hydrangeas. Mouth-watering seafood. These are just some of the things that come to mind when thinking about Martha's Vineyard.
This triangle-shaped island sitting just off the coast of Cape Cod, Massachusetts has attracted seasonal vacationers for decades with its pleasant summer weather, laid-back elegance, and sailboat-dotted, sparkling blue surf.
It's one of the most picturesque destinations in the country.
Make that Vineyard vacation happen. Charter a private jet to Martha's Vineyard with Aviation Charters today!
You never know who you'll run into in Martha's Vineyard.
As one of the most desirable vacation destinations in the country, thousands of city-dwellers flock to Martha's Vineyard every summer to beat the heat and let their hair down for the long weekend. The place is well-known for being a rarefied summer hideaway of the country's elites and well-to-dos.
The harborside town of Oak Bluffs has become a famous getaway for popular figures. Politicians and Hollywood A-listers come to Martha's Vineyard to take a break from velvet ropes and flashing cameras and embrace the roles of small-town residents.
The island has a ridiculously long list of things to keep visitors occupied. There are so many ways to spend your day here, and you'll get tempted to stay longer.
Get in touch with nature at the Tisbury Meadow Preserve. Enjoy unbelievable ocean views while biking along Beach Road Path. Shop in Edgartown's many elegant boutiques. Go fishing, sun gazing, and bird watching.
Want something more relaxing?
Explore the 19th-century gingerbread cottages at Oak Bluffs Campground and Instagram-worthy spots. Jump into a day of sunbathing in one of the island's many soft-sand beaches. Pop into museums. Or feed your soul with a contemplative stroll around Mytoi Garden.
Indeed, Martha's Vineyard has a certain quality, unlike many other vacation destinations. From the scenic views and stunning landscapes to the charming villages and sun-soaked, white-sand beaches. It's easy to see why people keep coming back to this idyllic New England whaling town.
The Vineyard may be famous for its celebrity-studded summer persona, but the island becomes even more appealing in the off-season.
In September, the place gradually transforms into a place of tranquility and simple beauty. If you want to avoid the huge summer crowds, visit Martha's Vineyard in the fall or late spring.
During these times of the year, you'll find fewer people, less competition, lower rates, and an overall easier travel experience – but it doesn't mean nothing's going on. Many of the island's most beloved festivals take place before peak season. Beach lovers and outdoor enthusiasts will find the island a lovely retreat all year round.
Let the Power of Yes Take You to Martha's Vineyard.
Whether you're traveling with friends, family, or for business, step into a world of unmatched luxury and relaxation by flying private to one of the most prestigious islands on the East Coast.
Book your private jet to and from Martha's Vineyard with Aviation Charters.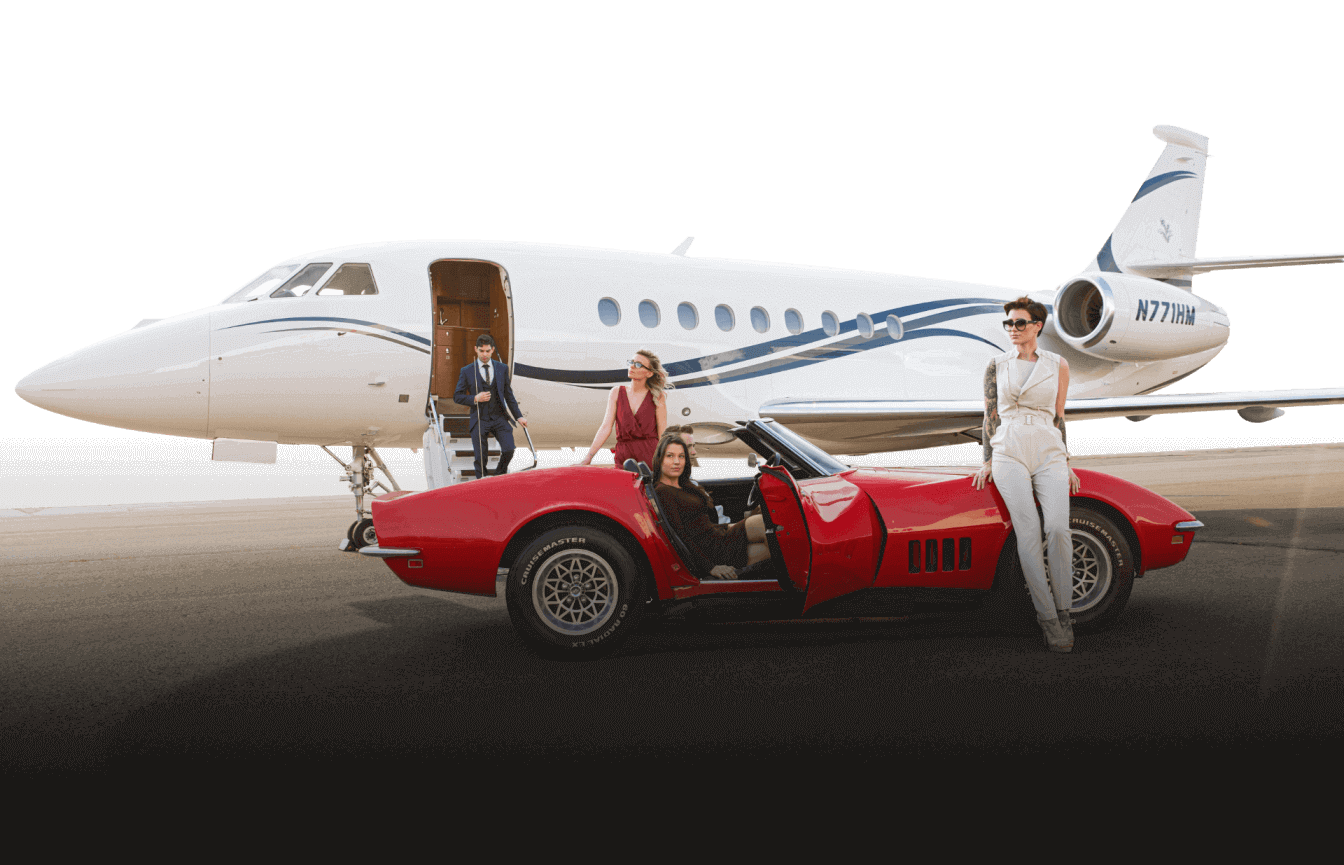 Your Dream Destination


is Just a Call Away.

Whether you're traveling for business or a relaxing weekend, when you fly with Aviation Charters, you travel in luxury and arrive in style.

Our fleet of private jets is available to transport you to any destination in the country. All you need to do is call us. We'll take care of the rest.

Pick a place. Aviation Charters will fly you there.

Open a private pre-paid account with our Top-Flight Concierge Club to enjoy the numerous perks of private aviation without obligations or annual fees.
Take Your Pets


Along with You

Vacations are more with your fur babies by your side. At Aviation Charters, we know how much your pets mean to you, so we're extending the Power of Yes to them, too.

We'll be more than happy to accommodate any pets or service animals you want to take on the flight with you. And rest assured, we'll treat them just as we would treat our human guests.
Quality Time


with Family and Friends

Let Aviation Charters take you and your loved ones to an unforgettable Martha's Vineyard getaway. Our concierge professionals are some of the best in the industry when planning trips and arranging family-friendly itineraries.

You can count on our certified and experienced flight crew to fly you to your destination safely and uphold the highest standards of service.
BOOK YOUR PRIVATE JET

TO
Martha's Vineyard
Do away with the lines, the crowds, and the delays that come with commercial air travel and lesser private air services. Enjoy the luxury and convenience of flying to Martha's Vineyard with Aviation Charters.
Don't see your ideal flight listed? Give us a call at (877) 988 6868 and we'll work with you personally to find the best option for you.