PRIVATE JET

TO
Jackson Hole
WITH AVIATION CHARTERS
Beautiful blue skies, breathtaking views, and remarkable adventures into the heart of the American West await you in Jackson Hole, Wyoming.
Majestically located between two sweeping mountain ranges, this valley-town has something to offer everyone all year round – from picturesque hikes in the summer to thrilling skiing adventures in the winter.
There's never a bad time to visit Jackson Hole!
Are you in the mood for some wild-west-style fun?
Your dream vacation to this iconic North American town is just a call away.
Book a private jet to Jackson Hole, Wyoming with Aviation Charters today.
There are endless options to explore and enjoy the great outdoors in Jackson Hole.
The town is flanked by rivers, lakes, and mountains on all sides. No matter what time of the year you visit, you'll definitely find something fun to do in the area.
In a time where everyone's craving for plenty of space and fresh air, a trip to Jackson Hole would be the perfect getaway. Here, authentic western culture meets luxury. No wonder it's one of the country's premier vacation hot spots.
Outdoor enthusiasts love coming to Jackson Hole in the summer and spring to enjoy the fresh air and blue skies and the plethora of activities wrapped up in magnificent scenery.
Jackson Hole is a magnet for nature lovers and families on vacation as it is home to several national parks, including the incredibly beautiful Grand Teton and Yellowstone National Parks.
Whether you're seeking week-long backpacking trips or leisurely hikes, the magnificent views and spectacular wildlife around the Teton Range are more than enough reasons to visit and keep coming back to Jackson Hole, Wyoming.
Of course, a getaway to Jackson Hole wouldn't be complete without experiencing world-class white-water rafting or the scenic float trips in Snake River Canyon.
As fun as warm seasons are in Jackson Hole, the place is at its most charming in the winter when the summer crowds have gone, and the valley transforms into a wonderland blanketed with snow.
From Thanksgiving to early April, Jackson Hole becomes the perfect winter playground for skiers, snowboarders, and families alike.
It would be a shame to visit Jackson Hole in the winter and not hit the slopes at least once. The three ski resorts in the area boast thousands of acres of ski terrain, from mellow beginners' slopes to one of the hardest ski-runs in the world -- the infamous Corbet's Couloir.
If skiing isn't your thing, you can just sit back, relax, and soak up the beauty of the valley while sipping coffee at one of the town's luxury ski resorts.
Ready to escape to Jackson Hole?
Travel to this magnificent countryside in unparalleled safety, comfort, and luxury – the hallmarks of Aviation Charters.
Book a private jet to Jackson Hole with us today. Our highly qualified crew will gladly arrange your itinerary and take care of every detail of your trip.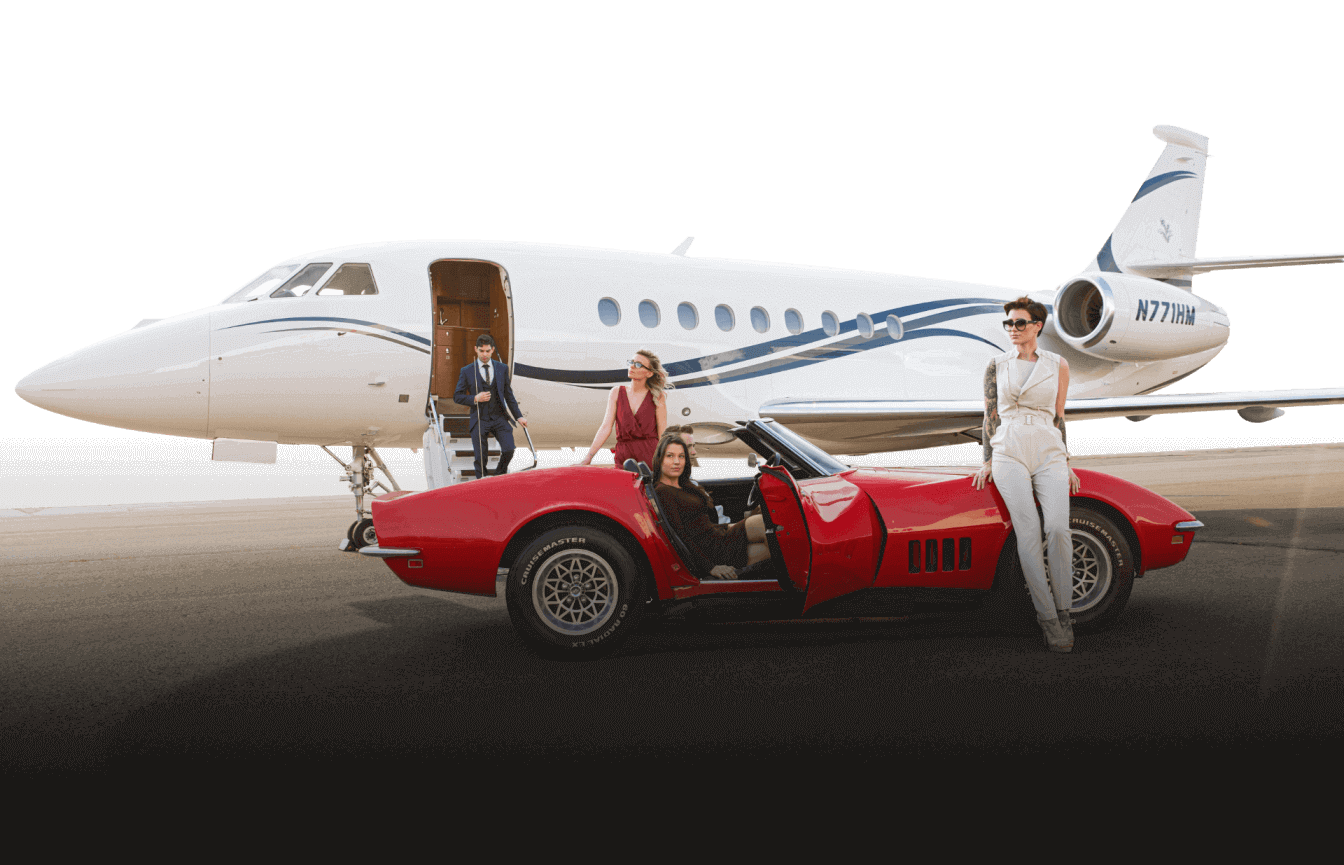 Effortless


Way to Fly

Why settle for crowded commercial flights and their many hassles? Whether you're flying to Jackson Hole for the first or nth time, Aviation Charters can take you there in the lap of comfort and luxury.

Our professional concierge service can arrange every detail of your trip for you, so all you have to worry about is having a good time.

Open a private pre-paid account with our Top-Flight Concierge Club to enjoy the numerous perks of private aviation without obligations or annual fees.
Travel the


Way You Want

At Aviation Charters, we strongly believe that flying should be a pleasurable experience. And so, we do our best to make sure that every flight caters to our client's needs, requests, and preferences.

Whether you want to hold a board meeting or host a party tens of thousands of feet up in the sky, we can make that happen for you!

Take control of your schedule and travel just the way you want, only with Aviation Charters.
Luxe.


Exclusive. Effortless.

You can count on Aviation Charter's team of elite crew and professional concierge services to go out of their way to make every trip as luxurious, convenient, and comfortable as possible.

Traveling has never been easier or more pleasurable. Avoid the hassles of flying and arrive at your destination in style with the Power of Yes!
BOOK YOUR PRIVATE JET

TO
Jackson Hole
Do away with the lines, the crowds, and the delays that come with commercial air travel and lesser private air services. Enjoy the luxury and convenience of flying to Jackson Hole, Wyoming with Aviation Charters.
Don't see your ideal flight listed? Give us a call at (877) 988 6868 and we'll work with you personally to find the best option for you.