PRIVATE JET

TO
FLORIDA
WITH AVIATION CHARTERS
Ah… Florida. The name sparks thoughts of sunglass smiles on the beach, the rock of a boat, excited screams over the roar of roller coasters, and the smell of fresh seafood.
With its famed sun-drenched beaches, beautiful blue skies, incredible weather, and plenty of adventures all year round, this state is the epitome of perpetual vacation. It won't take long before you find yourself playing golf in one of the 1,200 golf courses in the county or immersed in the culture and flavors of the Sunshine State.
Whether you're visiting Florida for business, pleasure, or a dose of both, start your trip in the lap of comfort and luxury – book a private jet to Florida with Aviation Charters.
BOOK YOUR PRIVATE FLIGHT TO FLORIDA - FILL OUT OUR FORM OR CALL US AT (866) 532 2990
A relaxing beach getaway on your mind?
There's no better option than getting into a Florida jet charter for your next trip. Florida is renowned worldwide for its breathtaking oceanfront and over a thousand miles of pristine white-sand beaches.
Dubbed the "Gateway to the Americas" due to its sizable Hispanic population and socio-economic bonds with Latin America, Miami has served as Florida's tourist beacon for almost a century. Its incredible shoreline, lavish nightlife, grand golf courses, and countless luxury hotels are just a few reasons why Miami is THE place for those who love to work hard and play hard!
See the palm-fringed paradise of relaxation in Palm Beach, South Florida. Explore the vibrant city of Fort Lauderdale with its beautiful waterways, an arts scene, and picturesque beaches. You can even check Boca Raton with its stunning resorts, golf courses, and abundant outdoor activities under the Florida sun!
If you're looking for the perfect place to escape the cold weather with your family and friends, Florida is it! Every year, hundreds of thousands of travelers fly to Orlando to experience the many world-famous amusement parks in the area!
Different sea creatures at SeaWorld.
Visit Universal Orlando Resort and embark on a magical journey in the Wizarding World of Harry Potter, or make lasting memories in the happiest place on earth – Disney World!
Done with the amusement parks?
Don't worry; there's still much more to see and do in Florida.
Literary enthusiasts will love exploring the connections between the state and the literary greats of Ernest Hemingway and Tennessee Williams. At the same time, science enthusiasts and space fans would find visiting Cape Canaveral and the Kennedy Space Center more than thrilling.
Your dream vacation in Florida begins with the private jet charter of a lifetime.
Florida is teeming with sights and activities for the whole family to enjoy! But with so many options and activities in the Sunshine State, the trip can be a compromise.
Do you want to take in the nightlife and the Atlantic Ocean sunrise in Miami or soak up Naples's elegant and relaxed nature as the sun sets over the Gulf of Mexico?
Do you want to puff on a hand-rolled cigar in Tampa Bay, or do you want to savor a slice of Key Lime Pie in Key West?
Does getting lost in Everglades National Park intrigue you, or do you want to relive your childhood at Walt Disney World?
Whatever your choices, your trip should be as relaxing and enjoyable as your destination without the setbacks of conventional air travel. The perfect solution: private plane to FL!
DISCOVER WHY OUR CLIENTS LOVE US
Miguel Castillo
2023-06-21
Best FBO ever, not just at TTN but in the north east. They have an upstanding staff, huge hangars, awesome facilities and best price on fuel. They guys on the Ramp and at the front desk are very professional and always want to help you. Just amazing is all o can say!
Such an awesome group !
The Aviation Charters staff is a tight-knit group of passionate people who pay very close attention to the details. And it consistently shows. I only trust Aviation Charters to fly my family and friends, and will continue to use this crew for the rest of my life. Thank you all!!
Eliminate all other airport compromises
with "The Power of
"Yes!"
Fly with Aviation Charters.
ONE CALL. ONE PRIVATE CHARTER FLIGHT ARRANGED.
At Aviation Charters, our complimentary and professional concierge service is ready to take care of every detail of your trip. Book your flight and give us a call. We will arrange car service, reservations at your favorite Disney hotel, your ideal inflight catering, securing a table at your favorite club in Miami, and everything in between. And our Top-Flight Concierge Club allows you to hold a pre-paid account and take advantage of these services even more ease with no obligations or annual fees.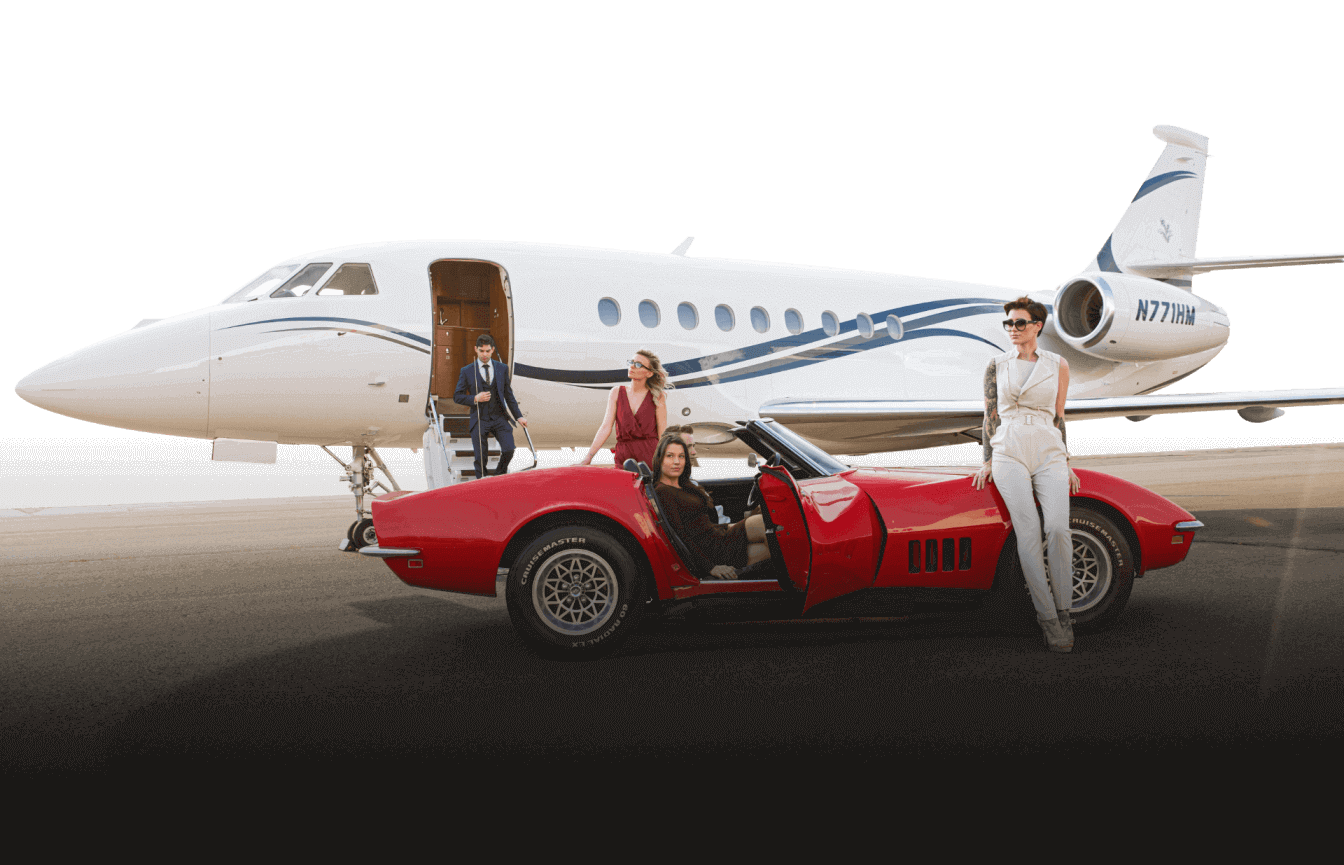 PRIVATE AIR TRAVEL TO


FLORIDA FOR FAMILIES

Florida is the perfect destination for families, and a private flight through Aviation Charters is the perfect way to take them there. Our concierge professionals are experts in arranging itineraries suited for all ages, and our flight crew is trained to provide every passenger with an unmatched level of service to make even the smallest fliers feel at home.
UNMATCHED SAFETY TO


THE SUNSHINE STATE

When you fly through a private jet charter to Florida on Aviation Charters, you and your family can relax knowing you are flying with unmatched safety and security. Our elite aviators not only have the skill and experience to fly every trip in efficiency and stability but are also constantly being trained on safety and security equipment and operations. Each charter flight to Florida flown is held to our highest level of "Airworthiness" by our expert team of mechanics and inspectors.
BOOK A PRIVATE JET CHARTER

TO
FLORIDA
So what are you waiting for? Skip the lines, crowds, delays, and other stresses from flying commercial, and drop the flight costs that come with lesser private air services. Explore our options below and book private flights to Florida through Aviation Charters today.
If you don't see your ideal private jet charter flight listed, call us at (866) 532 2990, and we'll work together to find the best option.