PRIVATE JET

TO
DALLAS
WITH AVIATION CHARTERS
As they say, everything is bigger in Texas, so arrive there in the most extravagant way and book a private jet to Dallas with Aviation Charters! We take you to the home of the beloved Dallas Cowboys, big hair and a whole lot of food.
Flying private with us means you can skip booking hassle, rigid schedules, and air travel safety concerns. Let us take the stressful load off your shoulders and enjoy a Dallas private jet charter flight and all it offers.
Love football? Especially the Dallas cowboys and their infamous cheerleaders? Take a tour of the AT&T stadium in nearby Dallas Fort Worth. The place features facts and figures about the world's largest domed structure, an art museum, and a classroom. Even get the chance to toss around a football in the field just like you're an NFL player.
BOOK YOUR PRIVATE JET TO DALLAS - FILL OUT OUR FORM OR CALL US AT (866) 532 2990
FLY IN STYLE: DALLAS ACTIVITIES AFTER A PRIVATE JET CHARTER
After luxurious air travel through one of our private jet rentals, prepare for an unforgettable experience in Dallas, TX!
Looking for a night out on the town with your friends or partner?
Here are some of the best bars to check out in Dallas!
Ebb & Flow is a hip cocktail lounge meshed among tattoo shops and colored murals.
If you're feeling a bit more fancy, make a stop at the Botanist and enjoy fine wine or deliciously crafted cocktails.
In the mood to mix drinks and fun games? Check out Sidecar Social where you can play ping-pong, Jenga, foosball and even indoor basketball. Finish the night off by showcasing your lovely singing voice during karaoke.
If you want a country-bar experience, look no further than Adair's Saloon. Enjoy live music as you sit surrounded by graffiti-filled walls.
Want to check out the Best in Dallas?
Don't miss the breathtaking beauty of the Dallas Arboretum and Botanical Garden, a hidden gem of natural serenity in downtown Dallas. Need some Instagram-worthy photos? Take a trip to Rainbow Vomit to get an immersive art experience!
If you want the Best of Dallas, take the Best of Dallas Tour Sightseeing Bus Tour! First, you'll start at the John F. Kennedy Memorial Plaza, passing by the Old Red Museum, John Neely Bryan Cabin and the Pegasus Sign. Next, you'll hit Pioneer Plaza and be amongst the 49 bronze steers and three cowboys representing the Shawnee trail. You'll also pass by Pioneer Park Cemetery, Dallas City Hall and the Thanks-Giving Square.
If you're a farmers market lover, the next stop on the Best of Dallas tour is the Dallas Farmers Market. You'll pass by the Belo Mansion, Cathedral Santuario de Guadalupe, Klyde Warren Park, Dallas Museum of Art, Nasher Sculpture Center, Winspear Opera House and the Morton H. Meyerson Symphony Center.
Next you'll see the Dealey Plaza often referred to as the "birthplace of Dallas."
Lastly, you'll end at Dallas' most iconic landmark,The Reunion Tower, where you can buy a ticket to the observation deck where you'll get to see an amazing 360 view of Dallas' skyline with high-quality zoom cameras, interactive touch screens and telescopes.
With Aviation Charters, we make your trip smooth and simple from the first phone call. We can schedule hotel, dinner, exhibits and tour reservations for you! Tell us what you want to do, and we'll take care of the rest.
Arranging cars for pick up and drop off from airports is a hassle. Let us schedule your car arrangements so you can focus on having fun while you're on your trip.
DISCOVER WHY OUR DALLAS PRIVATE JET CLIENTS LOVE US
Miguel Castillo
2023-06-21
Best FBO ever, not just at TTN but in the north east. They have an upstanding staff, huge hangars, awesome facilities and best price on fuel. They guys on the Ramp and at the front desk are very professional and always want to help you. Just amazing is all o can say!
Such an awesome group !
The Aviation Charters staff is a tight-knit group of passionate people who pay very close attention to the details. And it consistently shows. I only trust Aviation Charters to fly my family and friends, and will continue to use this crew for the rest of my life. Thank you all!!
CALL TO BOOK YOUR PRIVATE FLIGHT TO DALLAS, TX
At Aviation Charters, our complimentary and professional concierge service is ready to take care of every detail of your trip. Experience the luxury and comfort of a private air charter, where every aspect of your journey is customized to your needs.
All you have to do is simply book your flight and give us a call. Enjoy a private charter flight in Dallas with the best service around.
Let us know if you have a preferred inflight meal; your wish will be our command! Our Top-Flight Concierge Club allows you to hold a pre-paid account and take advantage of these private jet charter services even more ease with no obligations or annual fees.
With Aviation Charters, all you need to do is call us and have fun. We've got the rest covered. Enjoy "The Power of "Yes!"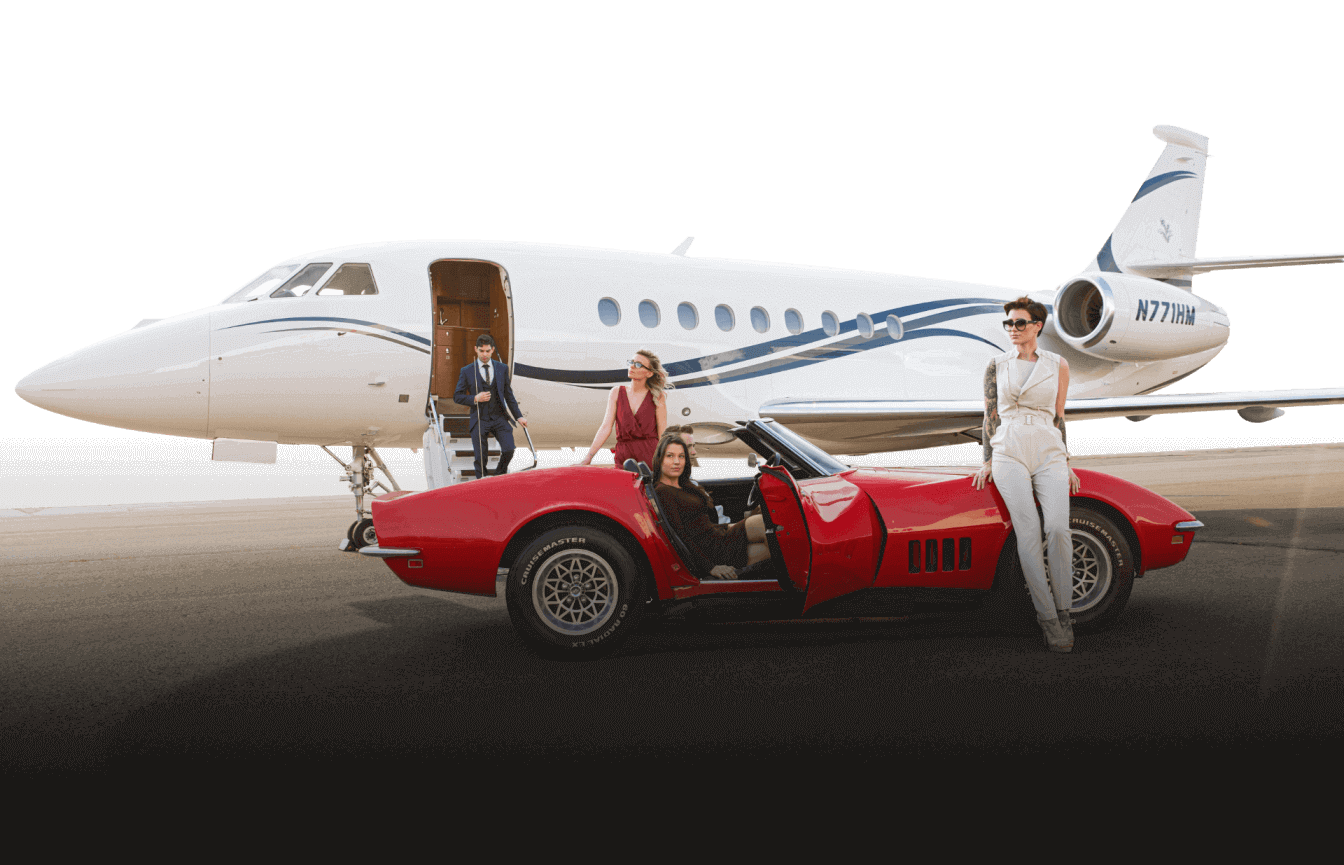 THE PLANE OF


YOUR CHOICE

We've got you covered if you have a particular private jet charter to Dallas that you'd like to fly. With plenty of aircraft options and selections, personalize your private aviation plan!
YOUR FEEDBACK IS


IMPORTANT

We are always looking for feedback on improving our charter services. Let us know what you loved or would like to have changed about your flight. We'll be happy to make any accommodations!
CHARTER A PRIVATE JET

TO
DALLAS TODAY
Texans do things bigger, so booking a private flight is a great way to arrive and fit in. Take advantage of all the amenities Aviation Charters provides. Call us at (866) 808 3301 and sit back and relax while we personalize your trip.