PRIVATE JET

TO THE
Cayman Islands
WITH AVIATION CHARTERS
As far as tropical getaway destinations go, the Cayman Islands are up there with the best of them. The silky shores, the crystal-clear turquoise waters, and the postcard-perfect view will take your breath away.
This little slice of paradise in the Caribbean just gets better and better with every visit. But unlike other popular vacation spots that were built up and grew over time, the Cayman Islands remain largely untouched.
The Cayman Islands have it all: world-class resorts, award-winning beaches, mouth-watering cuisine, and an abundance of activities for all ages. It's the ideal holiday destination for family adventures, romantic getaways, and everything in between.
So, what are you waiting for?
Grab your shades, your suitcases, and fly on a private jet to the Cayman Islands with Aviation Charters.
Miles and Miles of Unspoiled Beaches.
If fabulous tropical beaches are what you came here for, you're in for a treat! The Cayman Islands is home to some of the world's best beaches, extending for miles around the island.
Seven Mile Beach is named as one of the best beaches in the world – and arguably the best in the Caribbean. Located in Grand Cayman, this enchanting stretch of flour-soft sand and aquamarine waters, fringed with coconut palms and casuarinas, is the kind of stuff dreams are made of. Its close proximity to George Town makes it the perfect spot for lazing around all day. If an intimate little haven is what you're after, head to Smith Cove – a secluded patch of white sand in the South Cove.
There's no shortage of idyllic beach spots and majestic underwater worlds in the Cayman Islands. Plus, the place gets at least 300 days of sunshine a year. You're almost guaranteed a sunny vacation no matter what time of the year you visit!
World's Premiere Bucket-List Destination.
Thrill-seekers from around the globe flock to the Cayman Islands for scenic adventures. A world-renowned scuba diver's paradise, you'll find over 200 dive sites in and around Grand Cayman and its sister islands – Cayman Brac and Little Cayman. And thanks to the area's excellent water visibility, you can clearly see the colorful sea life, coral reefs, and other treasures hidden beneath the ocean's surface.
Not a fan of scuba diving? Visit Stingray City instead for a once-in-a-lifetime interaction with wild, friendly stingrays, or you can explore the island's nature reserves and scenic bluff trails. There are also plenty of opportunities for snorkeling, sailing, kayaking, paddle boarding, and other water sports if adrenaline-raising water fun is more up your alley.
Epic Eats and Duty-Free Retail Therapy.
Dubbed as the Culinary Capital of the Caribbean, the Cayman Islands' food scene has something for everyone – from lively local haunts to fine-dining restaurants serving farm-to-table meals. Whether you prefer a quick local grub or a classic Caribbean-international fare, the island's gastronomic offerings are sure to whet any foodie's appetite.
When you're done with your meal, head to Camana Bay for a dose for retail therapy. This fashion district is home to an array of international brands and exquisite designer goods available at duty-free prices.
The Perfect Luxurious Getaway.
The wide selection of world-class resorts on the island will turn your trip into an unforgettable tropical escape with their luxury spas, incredible service, and dreamy settings.
Celebrities, style icons, and the world's wealthiest people keep coming back to the Cayman Islands for an exclusive luxury retreat (and maybe a little business on the side) amid pristine beaches and awe-inspiring natural escapes.
Experience true tropical island bliss. Fly to the Cayman Islands in unparalleled comfort and style with Aviation Charters.
Ready for The Dreamiest Vacation Ever?
The Cayman Islands have a wealth of picture-perfect destinations and exciting things to do for people of all tastes and ages; you'll surely be spoilt for choice. But as if you need a lot of reasons to visit this idyllic island paradise, a dip in the sun-kissed waters of the Caribbean is more than enough motivation to go!
Anytime you're ready to travel to the Cayman Islands, whether for business, leisure, or a mix of both, Aviation Charters can fly you there. One call is all it takes.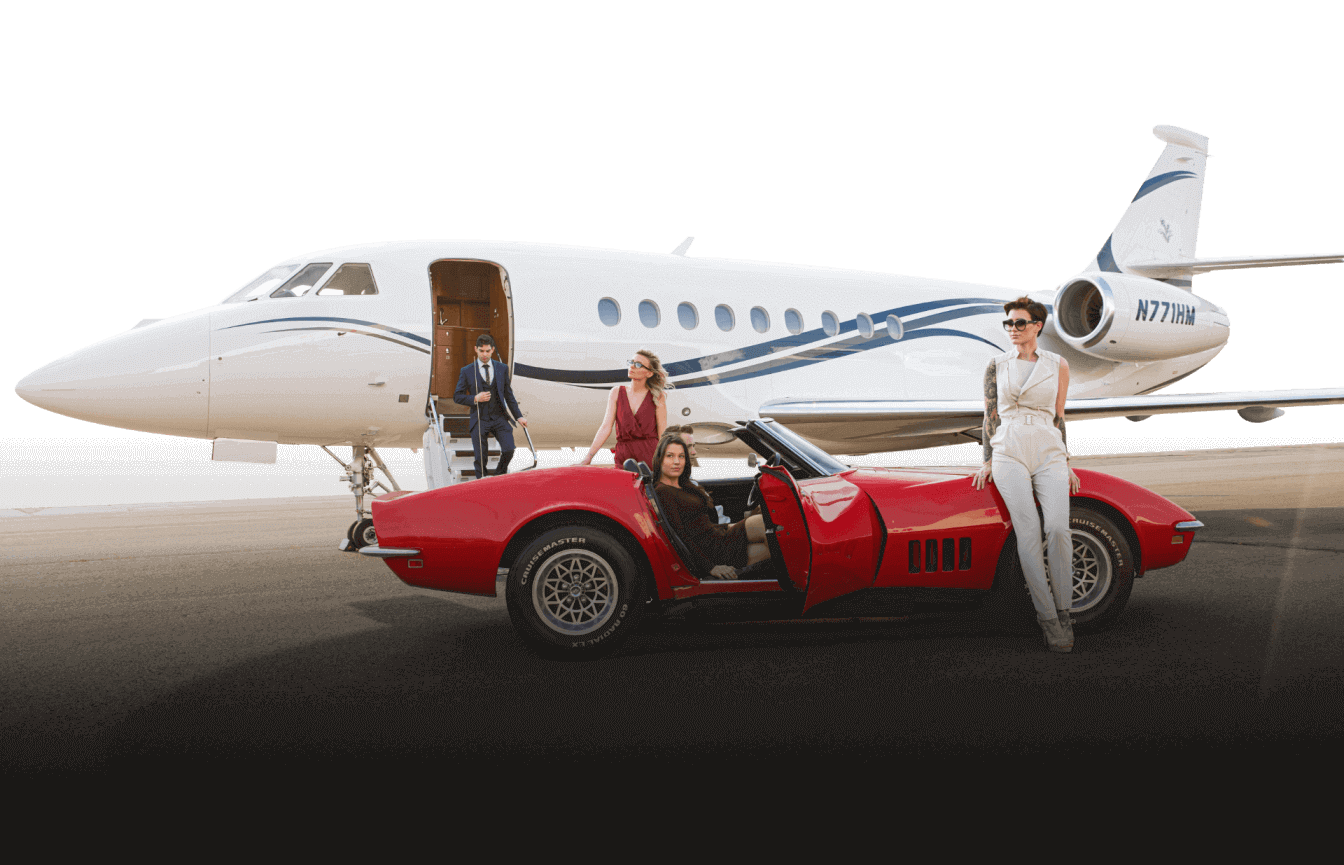 World Class


Service Tailored to Your Needs

The Cayman Islands, known for their exclusive beaches and global banking, might be calling your name for a variety of reasons. Whatever that reason may be, Aviation Charters can take you there in style.

Equipped with Wi-Fi, fully reclining seats, and many other luxury amenities, you'll surely appreciate the comfort and convenience of traveling in any one of our private jets. We also offer personalized service for all types of private jet charters and make no compromises when it comes to the safety of our guests.
Save Time;


Eliminate the Hassles of Flying Commercial

Traveling anywhere in the Caribbean can be a challenge. Don't waste your vacation time in long airport lines and in trying to make connecting flights -- fly private!

When you fly with Aviation Charters, we fly on your time and not ours. Just show up at the airport, and we'll take care of everything else -- security checks, baggage processing, and other airport procedures.

Sit back; relax. Your vacation starts as soon as you step onto our plane.
BOOK YOUR PRIVATE JET

TO THE
Cayman Islands
Do away with the lines, the crowds, and the delays that come with commercial air travel and lesser private air services. Enjoy the luxury and convenience of flying to the Cayman Islands with Aviation Charters.
Don't see your ideal flight listed? Give us a call at (866) 488 9061, and we'll work with you personally to find the best option for you.