PRIVATE JET

TO
BAHAMAS
WITH AVIATION CHARTERS
The Bahamas is an ideal destination for a tropical vacation! Take a private jet to the Bahamas and bring the family here for some fun in the sun or enjoy a romantic honeymoon on the beach.
A trip to the Bahamas is a trip to paradise! Relax on the beach as you sip on a fruity drink and get your tan on.
Get a unique beach experience when you travel to the Pink Sands Beach. It's pink sand perfectly fades into the ocean, creating a picturesque scene that will make you feel like you're in a dream.
Visit the Swimming Pigs!
If you're an animal lover, especially of pigs, you HAVE to visit the Swimming Pigs! Big Major Cay is a small island that is occupied by pigs. They will swim out to you, and sometimes hang and swim with you! This is definitely a place you'll want to go to flex to all your Instagram followers.
Horseback riding along the white beaches!
More of a horse lover? No worries! You can go horseback riding along the white beaches! If you need to cool down, the horse can get into the water with you riding it!
Personal underwater submarine
Enjoy a day at sea in a personal underwater submarine you can ride! Take the kids out to experience the colorful reefs and marine life. There, you can feed the fish and take memorable pictures and videos!
The Atlantis!
Take the kids to Atlantis! No really! The Bahamas has the Leaf of Faith Water Slide at the Atlantis. Get your adrenaline running as you slide down this exciting slide!
Compass Cay sharks encounter
Encounter sharks at Compass Cay where nurse sharks are! You can swim with them.. if you dare! All your Snapchat and Instagram followers will be amazed if you post a selfie with one of these sharks.
Relax
Take a relaxing morning or afternoon and kayak on the clear waters.
The Forts of Nassau
Relive the 17th century as you travel to the Forts of Nassau. The Bahama's fought back against invaders and the forts are a reminder of pirates and how the British used to rule their turf.
Port Lucaya Marketplace
If you're ready for a shopping day, the Shop at Port Lucaya Marketplace is the place to go. With 40 stores and live entertainment, don't be surprised if you end up spending all day here.
The Magnificent Versailles Gardens
No trip to the Bahamas is complete unless you have a full-on photoshoot at the magnificent Versailles Gardens of The Bahamas. This garden features platforms and structures, along with monuments of men such as Napoleon and Hercules.
There's so much you can do in the Bahamas. If you're overwhelmed, don't worry! Here at Aviation Charters, we will happily plan out your itinerary and make any reservations you need! Hotel? We have you covered. Restaurants? That too! Just let us know what you're interested in doing and we will make sure you have the best trip possible!
BOOK YOUR TICKET TO PARADISE
At Aviation Charters, our complimentary and professional concierge service is ready to take care of every detail of your trip.
All you have to do is simply book your flight and give us a call.
Don't stress over the long lines and stressfulness of an airport. We will arrange the car service to and from the airport so your travel starts off with smooth sailing.
If you have a preferred inflight meal, let us know and your wish will be our command! Our Top-Flight Concierge Club allows you to hold a pre-paid account and take advantage of these services with even more ease with no obligations or annual fees.
With Aviation Charters, all you need to do is call us, and have fun. We've got the rest covered. Enjoy the power of "yes!"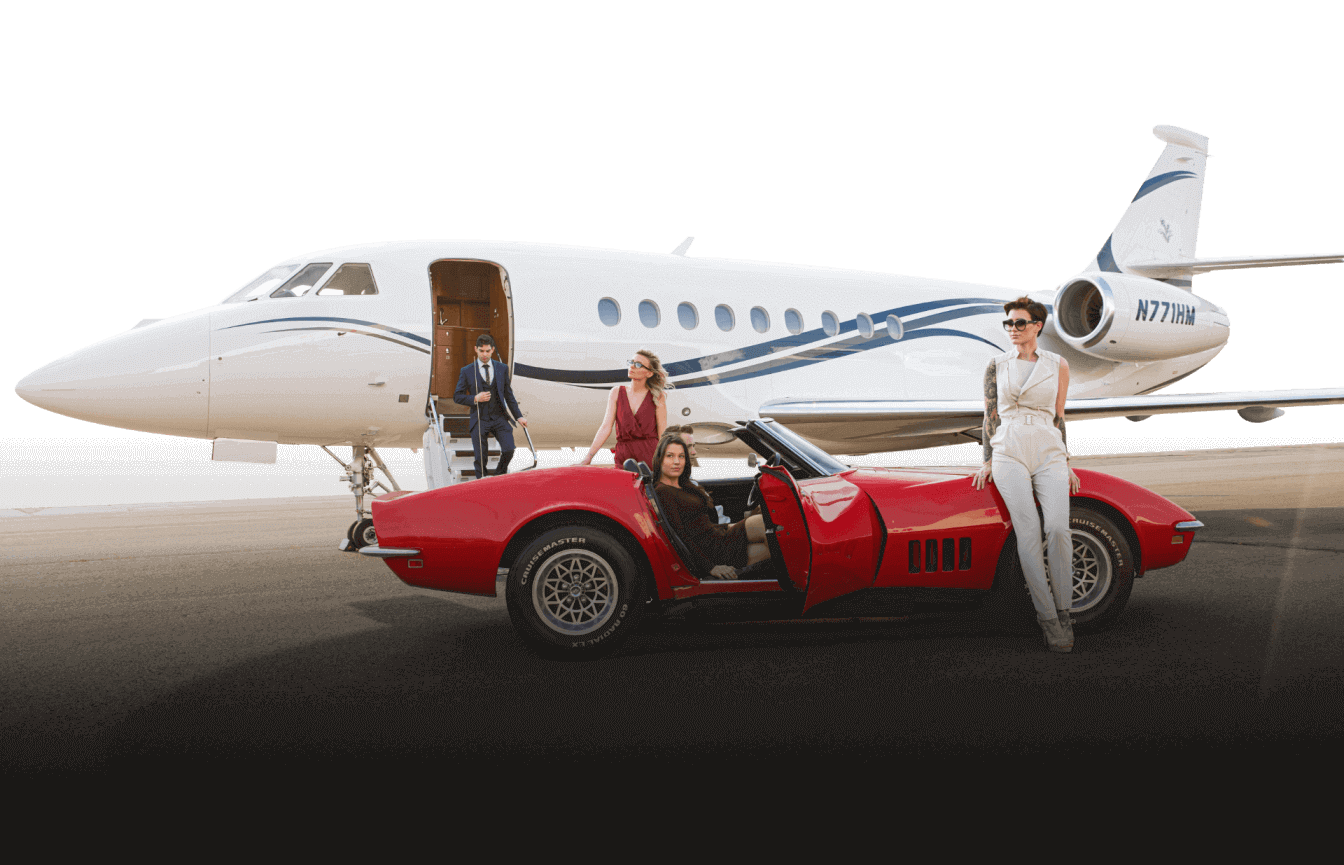 YOUR SAFETY


IS #1

When you fly private to the Bahamas with Aviation Charters, you get top-notch care and safety. We ensure all of our pilots are FAA-rated Airline Transport Pilots and train every six months to ensure they are up-to-date with the ever-changing industry. Put your trust in us to get you and your family and friends to the Bahamas safely, and in style.
BECOME A PART OF


THE AVIATION CHARTERS FAMILY

At Aviation Charters,we treat you like family, because that's what you are!. Enjoy complimentary greetings from one of us at departure and arrival. We want to get to know you and welcome you to the Aviation Charters family.
BOOK YOUR PRIVATE JET

TO
BAHAMAS
Fly to paradise in style. Ditch flying commercial and being charged extra fees from lesser private air services. Call us at (877) 988 6868 and experience the power of "yes!"