PRIVATE FLIGHTS

TO

We all have this innate love for travel, and New York has always been a favorite destination, with its myriad attractions that have awed visitors from all over the world for decades. What people have no love for, however, are the inconveniences forever attached with flying commercial. The long lines, the mandatory removal of shoes and clothing, and the X-ray machines are just some of the many things we could only hope to do without when flying.
the finest and most convenient
private jet charter New York has to offer.
Then again, why should we let ourselves go through all that hassle when we can always book private jet flights to New York? Just call us at Aviation Charters, and we'll make sure that you'll get nothing but the finest and most convenient private jet charter New York has to offer.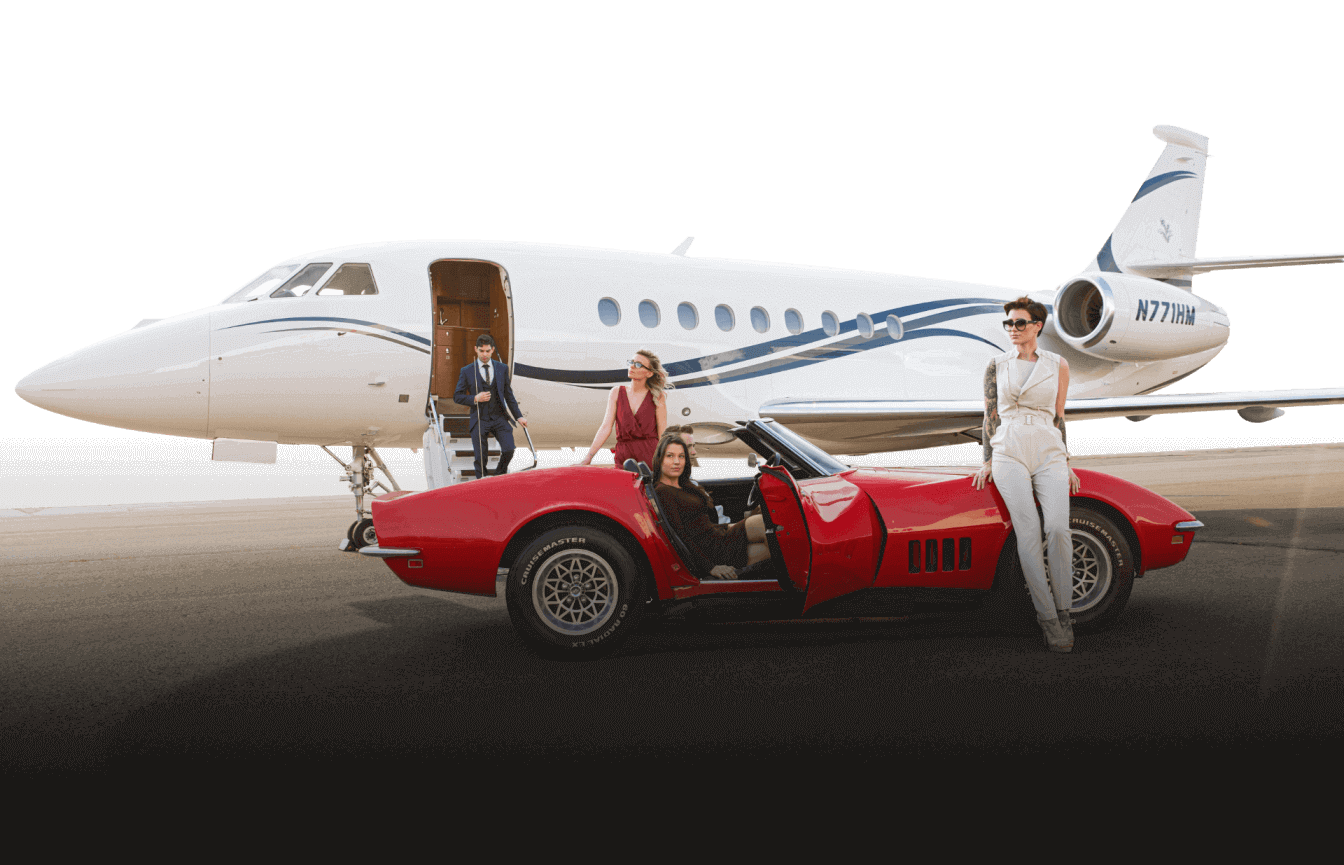 Private charter flights


with a first-rate flight crew

One of our top priorities at Aviation Charters is the safety of our clients, and our private jet charter service boasts of an entire roster of pilots who can help ensure that. The pilots in our fleet have received the highest training, and are up-to-date with the latest regulations covering air travel. With the skills and experience of our pilots, your private jet charter flight with us will be the smoothest you will ever have.
Top-notch


concierge service

Our dedicated customer service isn't limited to our actual private jet flights. Long before take-off, our premier and complimentary concierge service will arrange everything so you won't have to do anything but pack your bags and get on board.

We will arrange all aspects of your trip, from hotel and restaurant reservations to car services. Book a private charter flight with us, and our unmatched concierge service will make your trip to New York as hassle-free as we can make it.
Hospitable staff to make


private air travel comfortable

Our premier flight crew is also made up of cabin staff who will do everything in their power to make your private jet to New York your home while in the air. If you have a specific request while in transit, just call the attention of any member of our cabin crew, and they will accommodate your wish the best they can.

At Aviation Charters, we consider it our mission to make your trip with us as convenient and comfortable as possible. So whether you need a high-speed Internet connection or the finest wine available, just say the word, and we'll provide it to you without any delay as part of our private jet services. When you book any of our private jet charter flights, you can expect nothing but exceptional customer service.
The best New York


private jet charter

Traveling to and from New York can take a lot out of you, but we at Aviation Charters are bent on making everything easier with our private jet charter services. Call Aviation Charters now if you want to go to New York whether on business or for a vacation with your family. We promise your trip there will be a pleasure.