PRIVATE FLIGHT

TO
WITH AVIATION CHARTERS
Whether it is for business or pleasure, there is a level of prestige that comes from saying "I'm going to New York," and that prestige is elevated even higher when you say, "I'm going to New York on a private jet." Own that prestige, eliminate the crowds and stresses of commercial air travel, and book a private flight to New York through Aviation Charters.
ARRANGE YOUR TRIP WITH ONE CALL
You're going to New York. You're going to deal with enough hassle maneuvering through the crowded concrete jungle. At Aviation Charters, we will handle the hassle that comes with planning your trip by providing you with complimentary concierge service. Make one call. Our concierge professionals will help you find your ideal private jet to New York as well as arrange every stage of your itinerary for you from your car service and hotel reservations to Broadway show tickets and everything in between. We'll worry about logistics. You while you worry about which shops on 5th Avenue you're visiting first, or how you're going to open your business meeting.
Open a private prepaid account with our Top-Flight Concierge Club and have even faster access to this level of service with absolutely no extra service fees or obligations like other private jet club memberships.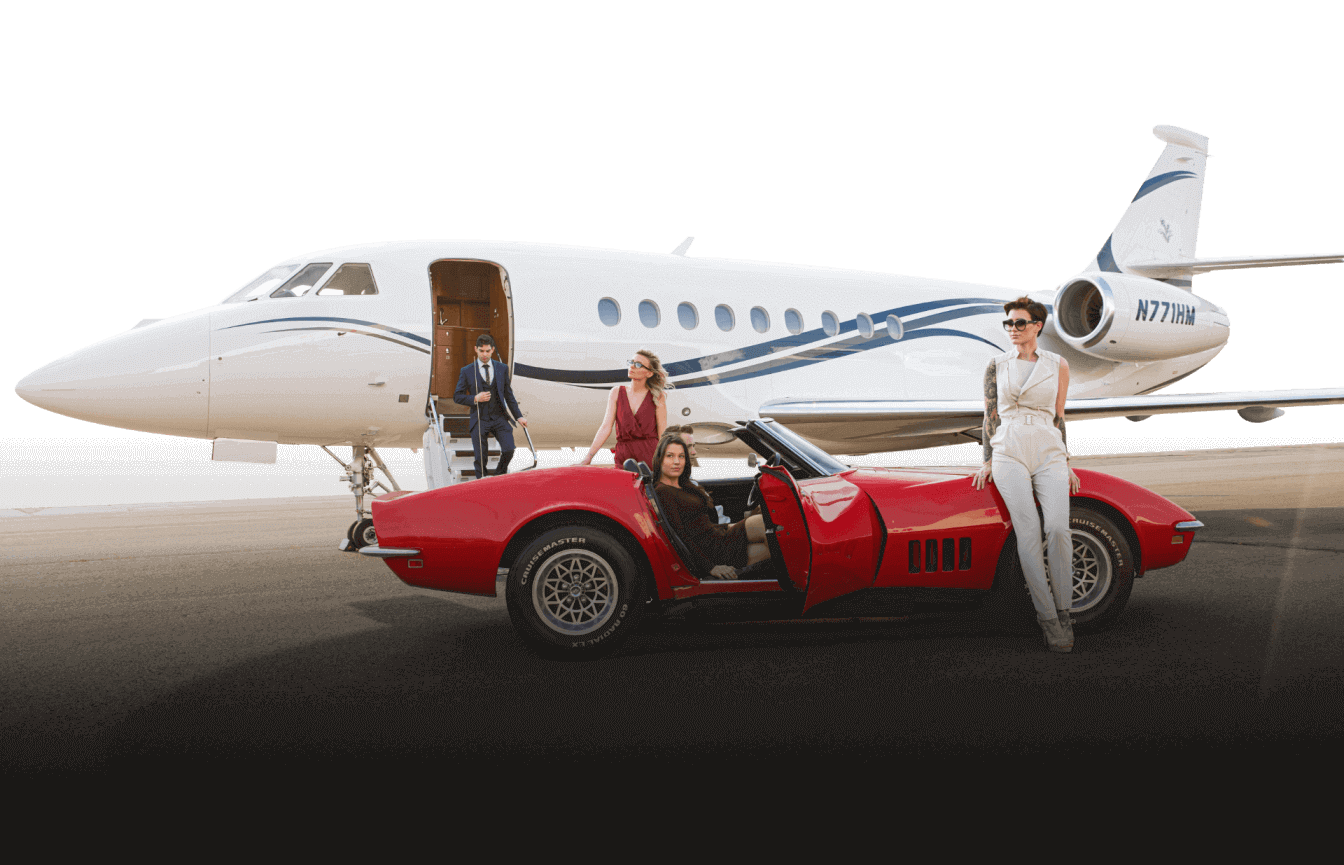 UNMATCHED


SERVICE & SAFETY

Taking a private jet to New York through Aviation Charters means you also receive that unmatched level of service from every member of our flight crew that makes every passenger feel at home. We are a family-friendly and pet-friendly charter service that extends the Power of "Yes!" to treat every passenger with the highest level of care.

Our level of service is only matched by our level of safety. Each of our private charter aircraft we use is held to the highest standard thanks to our team of dedicated expert aircraft mechanics, and each flight is flown by our top-rated aviators.
BOOK YOUR PRIVATE FLIGHT

TO

So, what are you waiting for? Explore our list of options below and book your private charter flight to New York through Aviation Charters today.

If you do not see your ideal flight option, give us a call at (877) 988 6868 and we'll work with you personally to secure that flight for you