PRIVATE FLIGHT

TO
WITH AVIATION CHARTERS
The first thing that probably enters your mind whenever Los Angeles is mentioned is Hollywood. Of course, the City of Angels has so much more to offer than just an opportunity to bump into celebrities. It also boasts of some of the best beaches in the USA, among other things. It's also a favorite location for conventions.
Book the best private jet service
Los Angeles has to offer
If you're thinking about flying to Los Angeles—whether it's your first time or not—you might want to reconsider taking a commercial flight and dealing with the many hassles. After all, you have a better option: a private jet charter service. And if you book the best private jet service Los Angeles has to offer through Aviation Charters, your LA trip is bound to be more comfortable and efficient than you can imagine.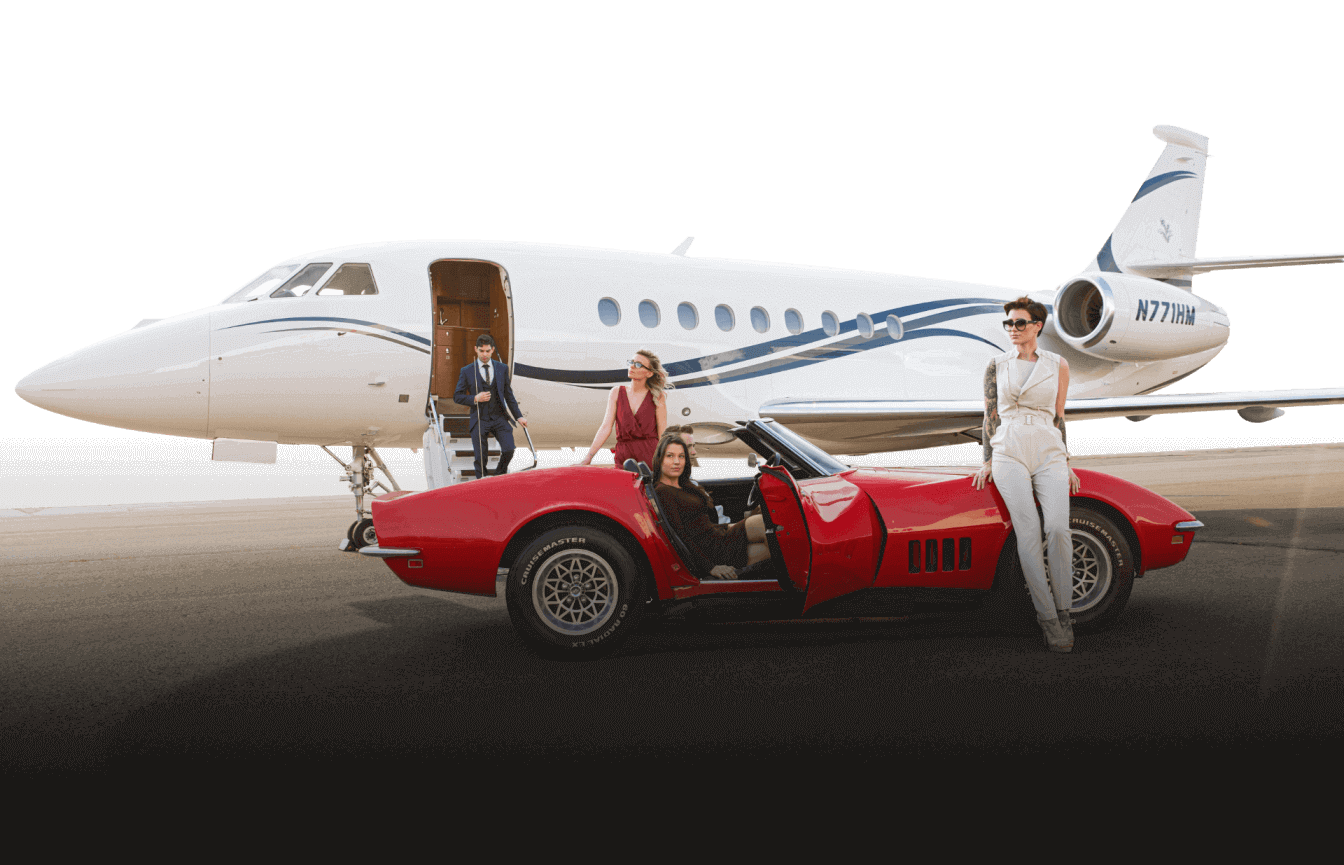 No security lines


for private charter flights

Just create an account, pay only for the trips you take, and get reimbursed for any unused travel funds. Whether you're an occasional leisure traveler or a frequent business flyer, Aviation Charters is for you. So what are you waiting for? Call us at 877-988-6868 or submit the form below and a concierge will be in touch shortly. Now prepare for take off!

When you book a Los Angeles private jet charter with us, you can say goodbye to the stress and frustration of having to remove jewelry, clothes, shoes, and belts in front of everybody. With private jet charter services, the Captain of the aircraft you're boarding is (pretty much) your security check.
Exceptional flight crews


on our private jet flights

The pilots that fly our private jet charter flights are some of the best in the field. With their high-level training, you can rest assured that your flight will be as smooth and safe as they can make it.

Making your trip with the finest private jet charter Los Angeles offers, is inclusive with the level of customer service you will get from our in-flight service. Whatever you may need, just say the word, and our in-flight staff will do everything in their power to provide it.
First-rate


concierge service

Once you book a private charter flight with Aviation Charters, we will immediately begin making your trip an unforgettable one. For starters, our concierge service will work right away on your hotel, restaurant, or any reservation in Los Angeles that you would like to make. And when you land, you will be met by a car service arranged by our concierge service upon your request. At Aviation Charters, all you will really have to do is pack your bags and board your private jet charter flight.
Avail of our


private jet services now

Aviation Charters is the company to call when you want topnotch private air travel. Contact us now so we can immediately get the ball rolling on what could only be the safest and most comfortable and convenient flight to and from Los Angeles that you will ever take.
BOOK YOUR PRIVATE FLIGHT

TO

So, what are you waiting for? Explore our list of options below and book your private charter flight to New York through Aviation Charters today.

If you do not see your ideal flight option, give us a call at (877) 988 6868 and we'll work with you personally to secure that flight for you