PRIVATE FLIGHTS

TO

Ah, Vegas. So much has been said and written about this magnificent city in the middle of the Mojave Desert, yet they still don't seem to be enough to describe everything about it.
enjoy nothing less than
the best private jet service Las Vegas can provide.
The best way to appreciate Las Vegas in all its glory is to actually be there. And if you want to enjoy your trip to the fullest, you might want to skip all the hassles of commercial air travel and book private jet flights to Las Vegas instead. Call us at Aviation Charters, and we promise you'll enjoy nothing less than the best private jet service Las Vegas can provide.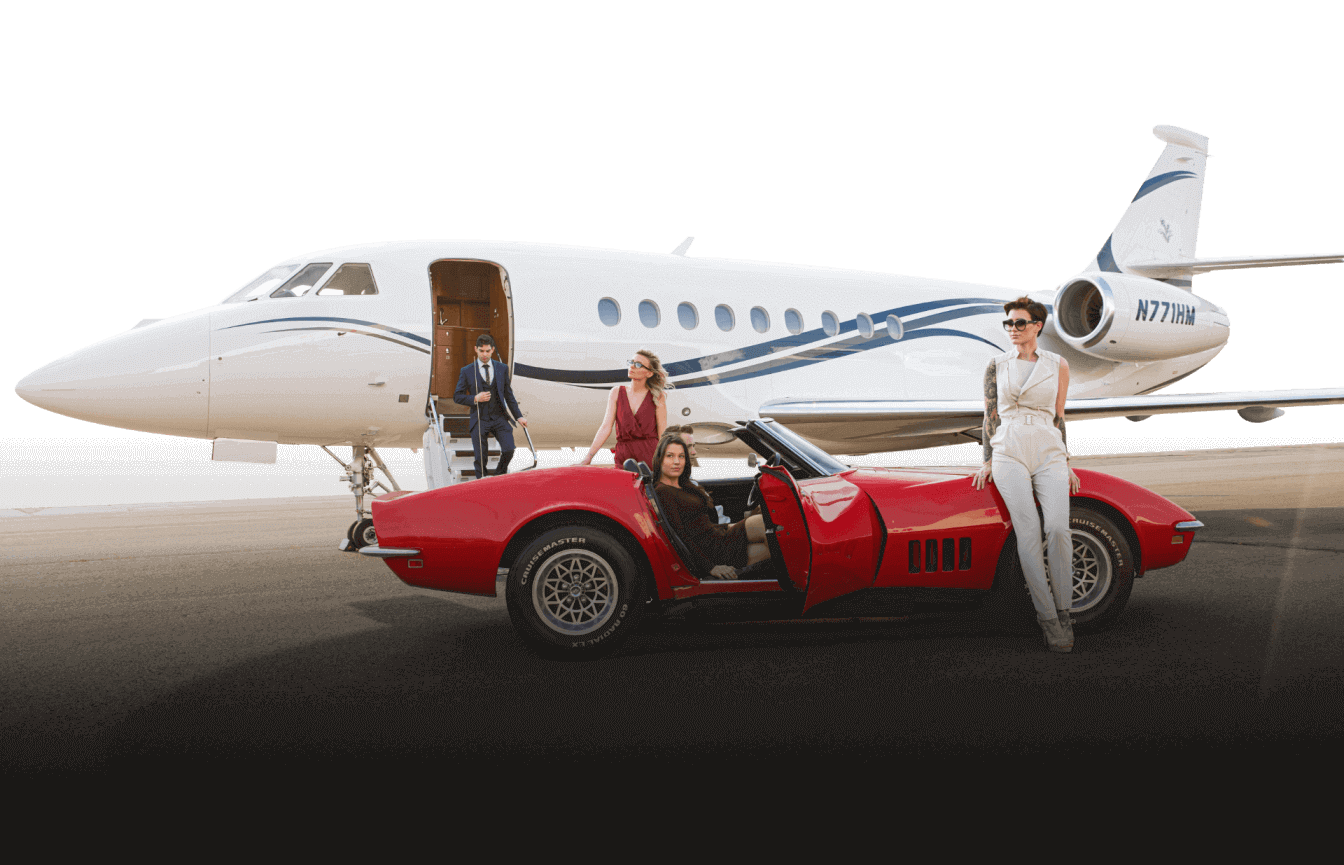 A concierge


service like no other

Your private air travel with us starts long before you board any of the impeccably-maintained aircraft in our fleet. The moment you call Aviation Charters to put your name down for any of our private charter flights to Las Vegas, the professionals who run our concierge service will immediately buckle down to work. They will take care of your reservations over at Las Vegas, from the hotel you will stay into the restaurants you plan to try. As for your ground transportation, you need not worry about a thing. Our staff has everything covered, with a car service waiting for you when your private jet charter flight lands.
Exceptional


customer service

Our Las Vegas private jet service also boasts of a cabin crew whose primary mission is to keep you as comfortable as possible. Anything you need—whether it's a warp-speed Internet connection that makes file transfers possible while your private jet charter in Las Vegas is still in the air, or something as simple as a meal from a restaurant of your choice—and our warm and friendly staff will do everything they can to accommodate your request.
Ace pilots flying private


charter flights to Las Vegas

Once you book one of our private charter flights, you can expect a very smooth and safe flight. A lot of credit for that goes to the fact that the pilots in our roster are trained at the highest levels. Add to that the fact the planes in our fleet are some of the best-maintained aircraft in service, and you can rest assured that our private jet flights will get you to Vegas and back in the safest manner possible.
Pet-friendly Las Vegas


private jet charter flights

Have you flown with your pet before? If you already have on a commercial flight and the experience was unpleasant for the both of you, then prepare for a complete turnaround when you fly on the best private jet charter Las Vegas has to offer.

Your dog or cat is just cargo as far as a commercial airline is concerned. But at Aviation Charters, we value your pets just like we value you. We provide your pets our personalized service and take good care of them so they won't be involved in any mix-ups, delays or even impoundments.
No long lines,


no getting left behind

Countless commercial airline passengers have been left behind by their flights because they arrived late at the airport for whatever reason. There is no such thing if you fly on the best private jet Las Vegas has to offer. When you engage private jet charter services, you won't have to worry about the plane taking off without you. When you're running late because of traffic or for whatever reason, the aircraft will sit and wait until you're good and ready.

Long lines will also be a thing of the past, as people who take a private jet charter service aren't typically required to stand in seemingly interminable security lines.
Book a


private charter flight now

Aviation Charters is the go-to company when you need first-rate private jet services. Call us now to arrange private charter flights to and from Las Vegas, and see the difference for yourself.