PRIVATE FLIGHT

TO
WITH AVIATION CHARTERS
The bookends of a truly unbeatable Sin City adventure can only be two private charter flights enjoyed in the heavenly comfort, safety, and service that only "The Power of 'Yes!'" can provide. Luckily, Aviation Charters has several private charter flights to Vegas departing from cities all over the country. So, whether you're on your way to a trade conference, a bachelorette party, or a simple weekend getaway, skip the lines, the crowds, and the compromises and fly private with Aviation Charters.
MAKE ONE PHONE CALL. WE'LL TAKE CARE OF THE REST.
At Aviation Charters, our complimentary and professional concierge service is ready to take care of every detail of your trip. Book your flight and give us a call. We will arrange car service, hotel reservations, your ideal inflight catering, securing a table at your favorite club, and everything in between. And our Top-Flight Concierge Club allows you to hold a pre-paid account and take advantage of these services with even more ease with no obligations or annual fees.
You're going to Vegas. You mind should be focused on what roulette numbers you're going with, whether you're going to hit or stay on 16 at the black jack table, and how much time you're going to spend at the pool. Leave time-consuming trip logistics to us. (But we can't promise your hotel concierge is going to be able to meet the standards we set.)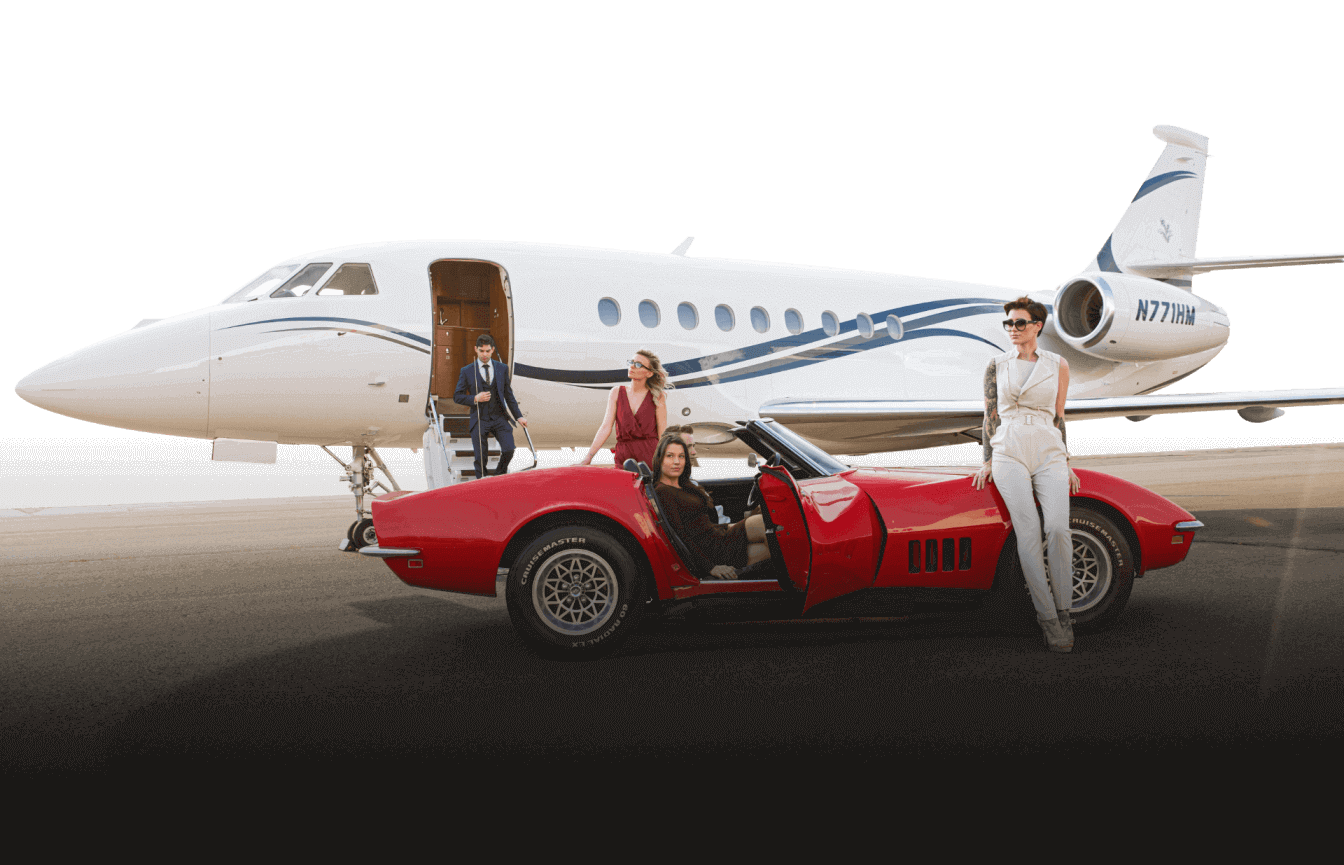 UNMATCHED

SAFETY

Save your luck for the casinos. When you use Aviation Charters for your private flights to Vegas or anywhere else, you will experience an unmatched level of safety. This experience is made possible thanks to our highly trained maintenance crew that make sure your aircraft is the definition of "airworthy" and our elite team of aviators that fly each trip at the apex of comfort, speed, and safety.
PET-FRIENDLY


PRIVATE FLIGHTS TO VEGAS

The power of "yes!" extends to your furry friends. At Aviation Charters, we are happy to accommodate any pets and service animals you want to fly with, treating them as we would treat any human passenger.
BOOK YOUR PRIVATE FLIGHT

TO

It's time to skip the lines, crowds, and stress of commercial air travel, and it's time to drop the extra expense of other, lesser concierge programs. Time for a flight to Vegas without compromise. Scroll through out options below and book your private flight to Vegas through Aviation Charters today.

If you don't see your ideal flight listed, give us a call at (877) 988 6868 and we'll work with you personally to find the best option for you.