PRIVATE FLIGHTS

TO

There are so many things to see and do in Florida. With the many miles of sandy, white beaches, and other marvelous attractions across the state, one would want to get to them all, if possible. However, going on a road trip eats up a lot of time, and flying commercial presents the same time constraints, not to mention the same level of hassle.

For an unforgettable private jet travel experience, you don't have to look further than Aviation Charters.
The best private charter flights
Florida has to offer
At Aviation Charters, we strive to provide a private charter flight experience like no other. Whether you're going on a vacation with your loved ones or attending a convention or conference with fellow executives, you can rest assured that our private flights to Florida will be the smoothest and most comfortable ones you will ever take.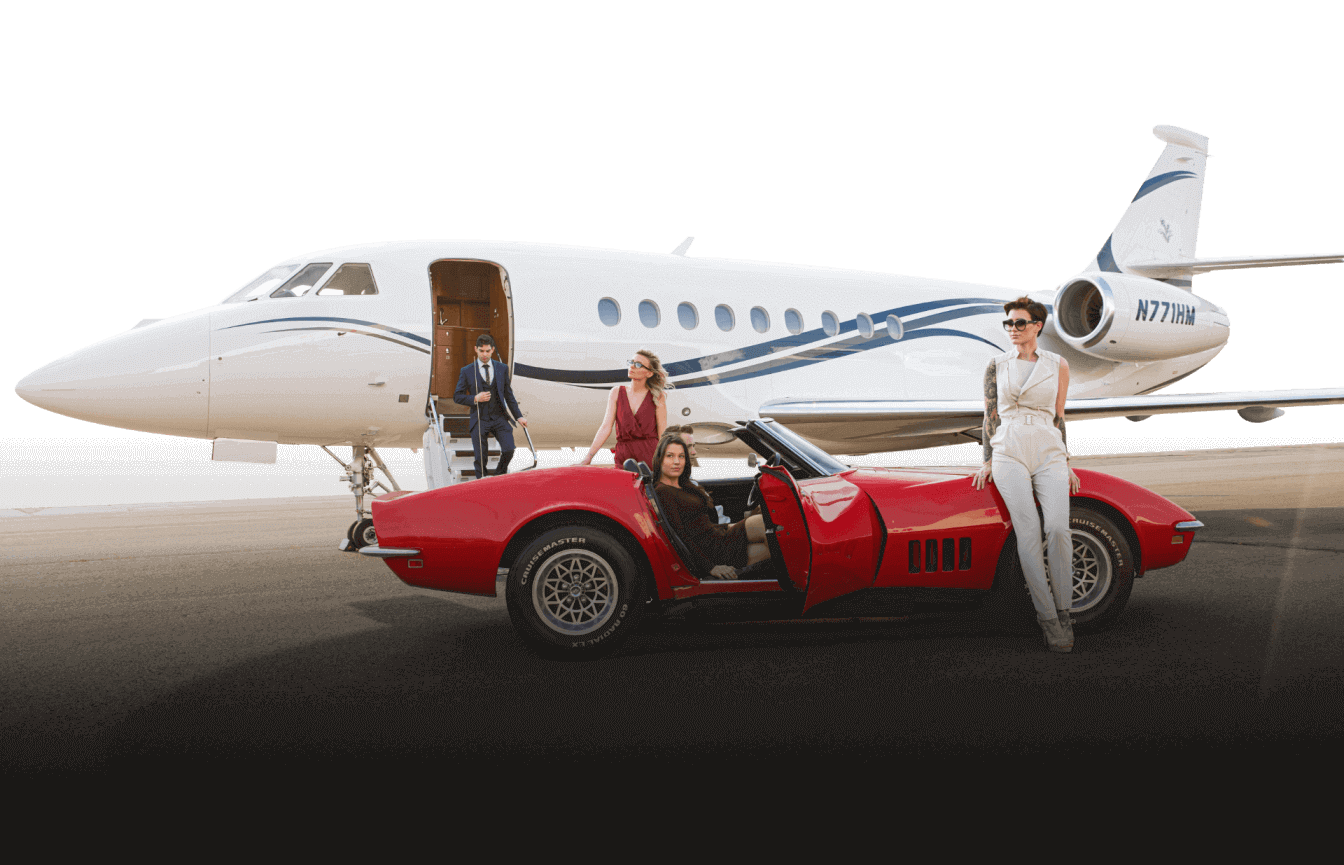 Topnotch customer service


all the way

Our highly-trained staff will take care of you while you're on any of our private charter flights, where your every need will be given individual attention.

While you're on board the best private jet service Florida can provide, any request you make will be accommodated. Do you need high-speed in-flight Wi-Fi so you can preside over a conference call online while on one of our private jet charter flights? Would you want to dine on your favorite meal from your favorite restaurant? Just inform our staff of any request, and they will do everything they can to give you exactly what you need. When you avail of our private jet charter services, you will get nothing but topnotch customer service.

Our service doesn't end once your private jet charter flight touches down. We will also take care of your car service or hotel reservations, wherever in Florida you might be. Take one of our private flights to Miami, or head west on the best private jet charter that Florida has to offer, and you will always receive our unmatched level of customer service.
Smooth private jet


flights for pets

And if you're traveling with a furry member of your family, then you have secured the right private jet charter service. While commercial airlines tend to treat traveling pets as nothing more than cargo, we at Aviation Charters, extend your pets the same of level of service we offer you. They are, after all, part of your family, and we will treat them as such. With the personalized service we provide, you can be sure that no delays, mix-ups, or impoundment will ever happen to your pet.
Premier


flight crew

The incomparable flight experience you will go through when you fly Aviation Charters is made possible by our premier flight crew. Our pilots are trained at the highest levels, and our cabin crew performs their job with an unmatched passion and the utmost dedication. Aviation Charters provides the finest private jet rental Florida has ever seen, and it's the kind of air travel that you very much deserve. Book a private charter flight with Aviation Charters now.