PRIVATE FLIGHT

TO
WITH AVIATION CHARTERS
Florida. The name itself sparks thoughts of sunglass smiles on the beach, excited screams over the roar of roller coasters, the rock of a boat, and the smell of fresh seafood. Your trip should be as relaxing and enjoyable as your destination; a trip without the lines, crowds, stresses, and compromises of conventional air travel. Charter a private flight to Florida with Aviation Charters.
The Sunshine State has so much to do, the trip itself becomes a compromise. Do you take in the night life and the Atlantic Ocean sunrise in Miami, or do you soak up the elegant and relaxed nature of Naples as the sun sets over the Gulf of Mexico? Do you want to puff on a hand-rolled cigar in Tampa Bay, or do you want to savor a slice of Key Lime Pie in Key West? Do you get lost in Everglades National Park, or do you get lost in Walt Disney World?
Whatever your choice, eliminate all other compromises with The Power of "Yes!" and fly with Aviation Charters.
ONE CALL. ONE TRIP ARRANGED.
At Aviation Charters, our complimentary and professional concierge service is ready to take care of every detail of your trip. Book your flight and give us a call. We will arrange car service, reservations at your favorite Disney hotel, your ideal inflight catering, securing a table at your favorite club in Miami, and everything in between. And our Top-Flight Concierge Club allows you to hold a pre-paid account and take advantage of these services with even more ease with no obligations or annual fees.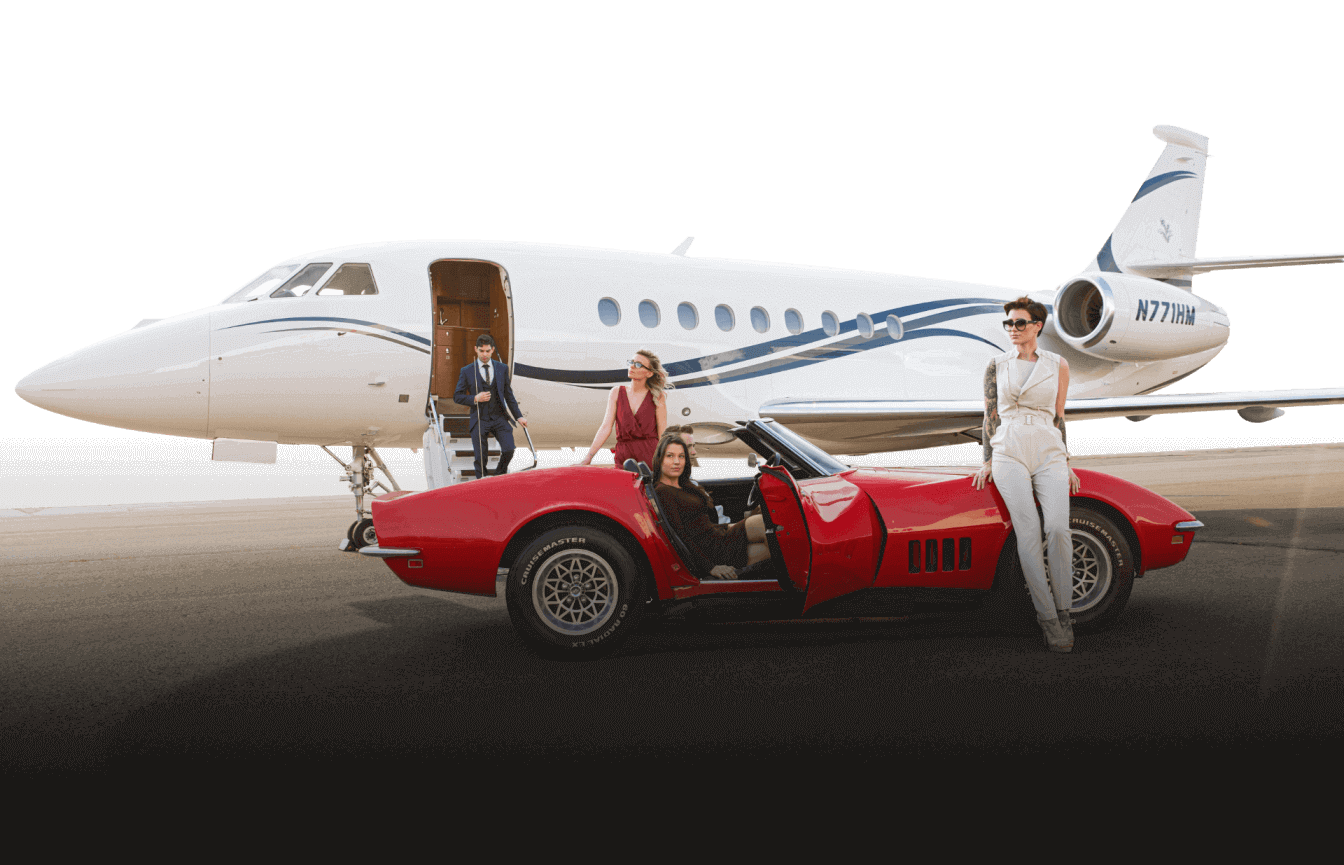 PRIVATE AIR TRAVEL TO


FLORIDA FOR FAMILIES

Florida is the perfect destination for families, and a private flight through Aviation Charters is the perfect way to take them there. Our concierge professionals are experts in arranging itineraries suited for all ages, and our flight crew is trained to provide every passenger an unmatched level of service to make even the smallest fliers feel at home.
UNMATCHED SAFETY TO


THE SUNSHINE STATE

When you fly private to Florida on Aviation Charters, you and your family can relax knowing that you are flying at a level of unmatched safety and security. Our elite aviators not only have the skill and experience to fly every trip in efficiency and stability but are also being constantly trained on safety and security equipment and operations. Each aircraft flown is held to our highest level of "Airworthiness" by our expert team of mechanics and inspectors.
BOOK YOUR PRIVATE FLIGHT

TO

So what are you waiting for? Skip the lines, crowds, delays, and other stresses that come from flying commercial, and drop the extra fees that come with lesser private air services. Explore our listed options below and book your private flight to Florida through Aviation Charters today.

If you don't see your ideal flight listed, give us a call at (877) 988 6868 and we will work with you personally to make your flight possible.